What's the Difference Between Visual Identity and a Logo?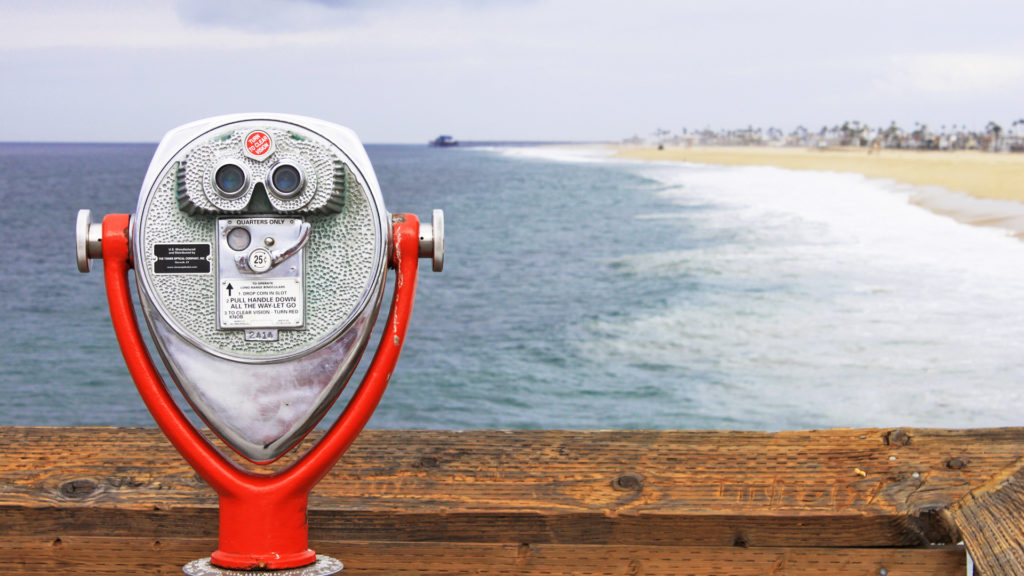 Your business starts with an idea. But how do you accurately convey this idea to the rest of the world? The first thing that may come to mind is to create a logo to represent your brand.
Your logo is only one aspect of the bigger picture, though: your brand's visual identity.
To develop a solid logo that will grow with your business and truly represents your company, first, you need a visual identity.
It's important to identify the difference between a visual identity and a logo. Not to worry if you don't know, that's what we're here for!
To start, let's take a look at what visual identity is and the elements that make up your visual identity. Then we can go over what a logo is, plus some key components that make up a logo for your brand. This will ensure your logo stays consistent with your brand's image by understanding how your logo ties in with your overall visual identity.
Visual Identity Versus Logo Versus Branding
When starting your business, you'll think why do I need a brand? Why do I need to have a visual identity? Most small business owners jump to creating a logo and call it a day. Having your logo without a visual identity in place and having a visual identity without a brand strategy is like putting the cart before the horse.
Without a set plan for your brand and visual appearance, it makes it difficult to have a cohesive image for your customers. This usually results in a customer not being able to identify you — making it more difficult to create connections and form loyalty. It usually also requires the logo to be edited once the brand identity is firmly established.
The logo is created using the visual identity guidelines which stem from the branding.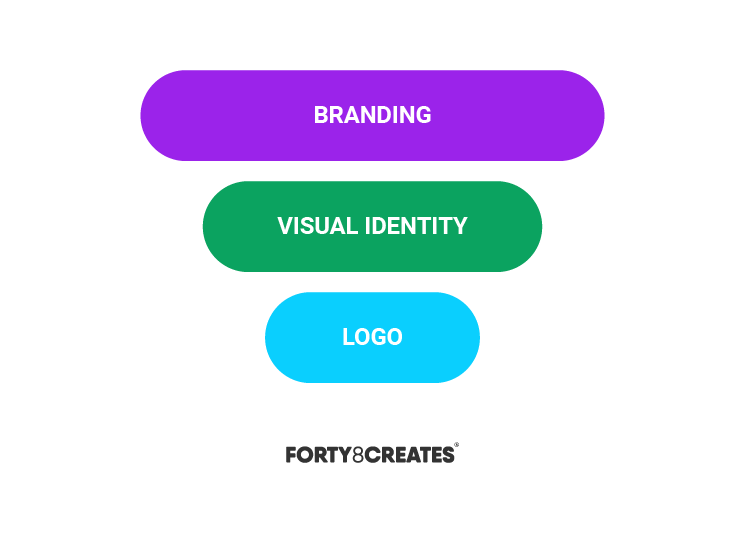 Think of the companies you identify with the most. More often than not, you can recognise their ads and their social posts without seeing their logo or their name. Nike is a great example of ads everyone can trace back to them.
Having your customers be able to identify you as you is a product of great brand consistency – which is only possible with a solid brand and visual identity in place.
Since, the visual identity builds upon the brand values and makes them come to life, without a clear brand message in place, it becomes difficult to know how you want your brand to be represented.
So, the first step to your visual identity and your logo is ensuring you've built a brand strategy. From there you can develop the look of your company to correlate to your core values and mission.
Why Visual Identity Matters
Branding encompasses the overall feeling and core of your business. The brand includes the brand's mission, values, the tone of voice, the feelings you want to be associated with the company, the essence, and the visual identity.
The visual identity builds upon your branding. The visual identity communicates a brand's values and overall message via anything, well, visual — including a brand's logo. This involves components like fonts and typography, colour schemes and palettes, as well as imagery and aesthetic.
[sidenote]The visual identity of your business utilises visual elements to determine how your brand evokes feelings.[/sidenote]
It is important to remember though, your visual identity is not all inclusive of your branding — it is one component of it. Like visual identity, branding of an organisation often gets tied to the logo.
Key Elements of Visual Identity
Once you put all the visual components together, it can then be incorporated into your overall branding. Here are some elements of what makes up your brand's visual identity:
Logo: A symbol that effectively represents your brand and makes an impression.
Colours: Various colour schemes and palettes transform the mood and feeling of your brand.
Fonts: Typography and font styles throughout your printed and online content convey an overall tone and style.
Images: Imagery and graphics encapsulate a particular aesthetic that appeals to customers of your brand.
Pro Tip: Create a moodboard of all the elements that appeal to you and your brand's visual identity. Pinterest is a great way to do this digitally.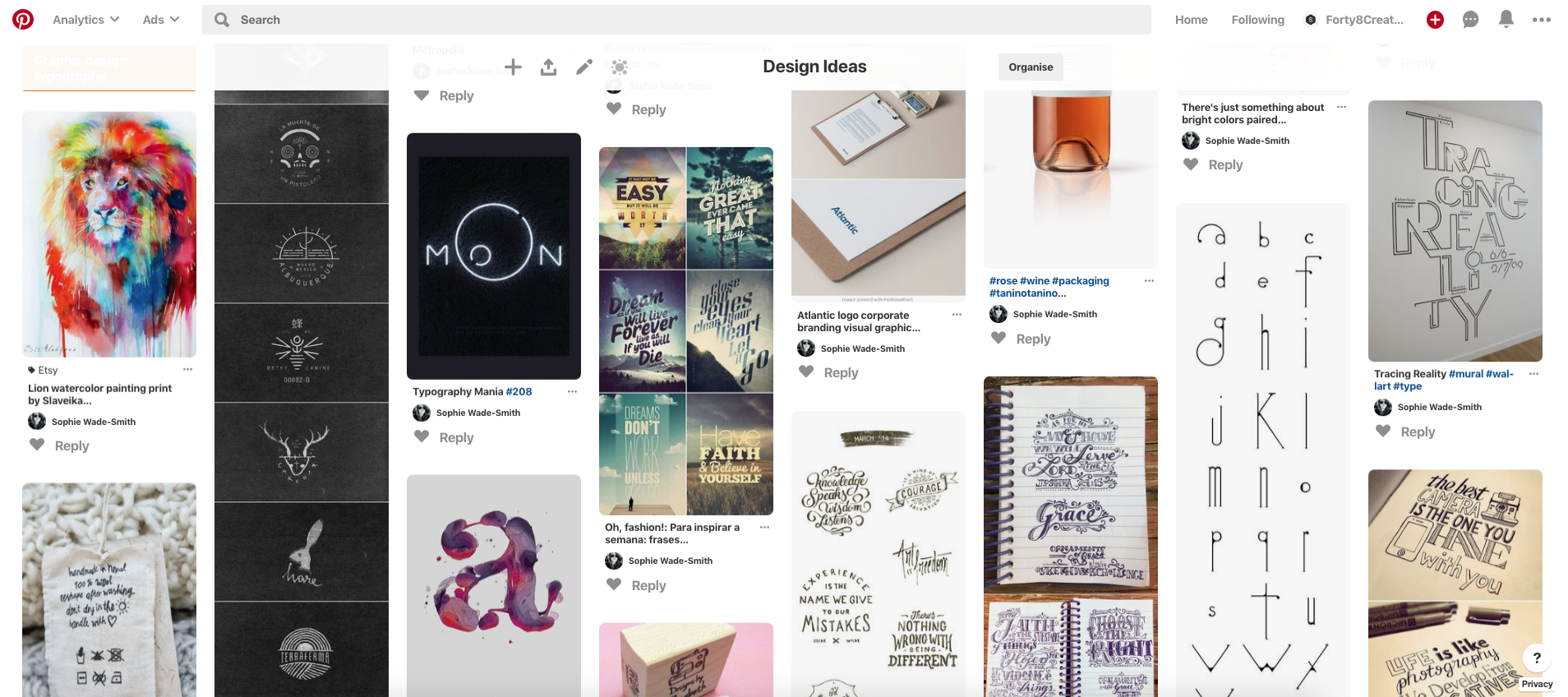 Mood Board Via Pinterest @forty8creates
When all the visual pieces are combined, make sure they all complement each other and stay consistent with your brand. Do they evoke the right feelings and vibe for your company?
If you create the logo before establishing your visual identity, you have no guidelines or structure. It makes it difficult to keep your branding cohesive and consistent throughout all communication channels.
This brings us to our next step: creating a logo to tie everything together.
What Is a Logo?
One of the first things people notice when they click on your website or see your marketing material is your logo. A logo acts as a symbol made up of text and/or images that help us identify brands.
"As a communicator, there is no better way of making your mark on the world."

– Michael Evamy (Logo: The Reference Guide)
Have a look at the chart below, how many of these logos are you familiar with at first glance?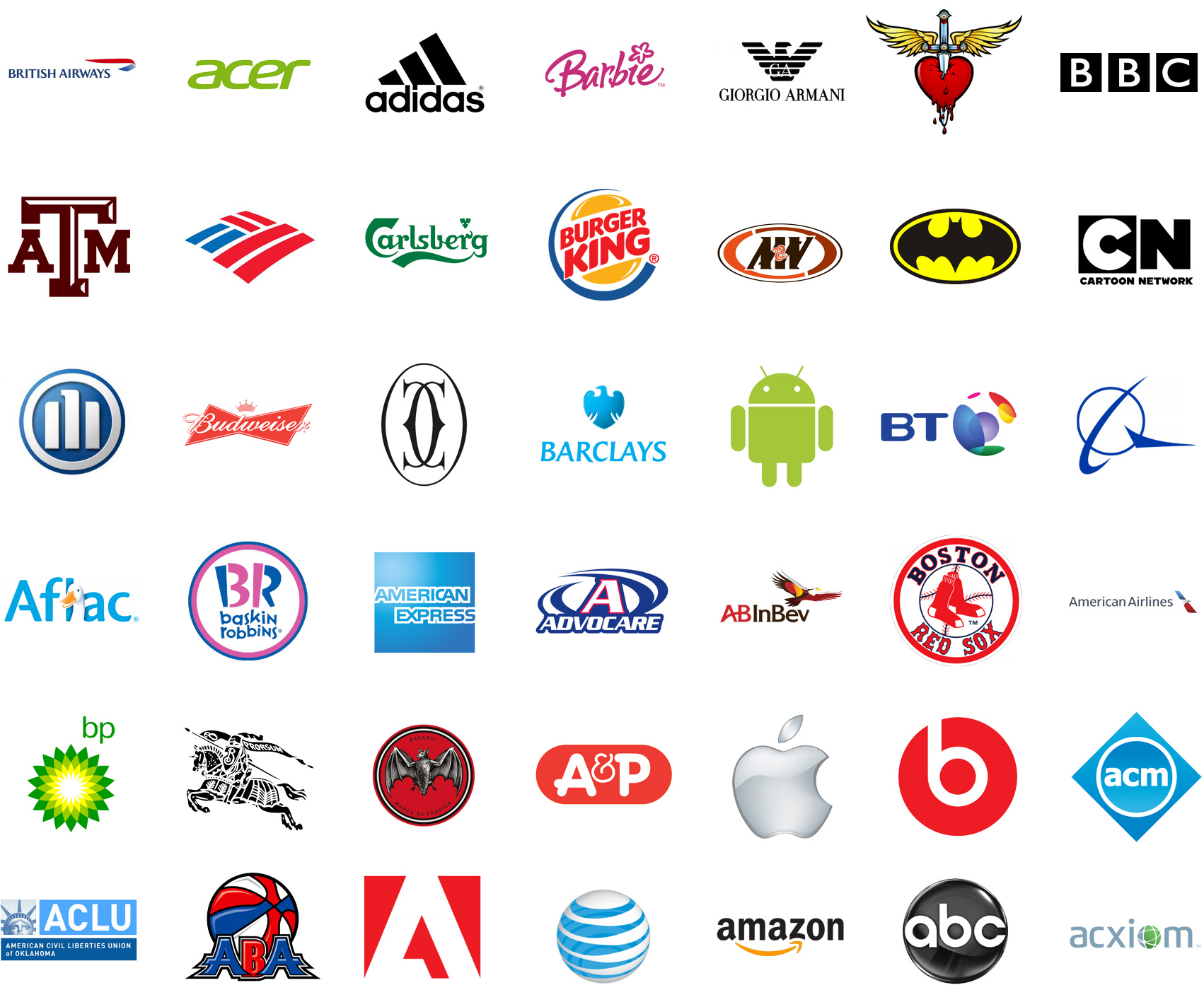 Via 1000Logos
Quite a few right? I know I was able to easily recognise most of these within seconds. A strong logo enables your audience to easily identify your business and associate it with what your brand represents.
Key Elements of Logos
Logos act as the face of your brand, so it's important to consider the main components of a logo:
Typography: This aspect includes different combinations of font styles and sizes. The typography can include a monogram style single letter, an abbreviation or the full name of your business.
Imagery: A graphic or image relevant to the brand and accurately represents it. For example, Evernote has an elephant, known for having a great memory. It could also be an abstract design that ties in with your text or stands on its own without text.
Colour: Logos come in all different colour themes, they can be black and white, monochrome, or multicoloured. Though it is good to have both a colour and b&w option, so your logo is versatile across print and digital. Colour palettes and schemes often include colours of similar hues or colours with opposite hues.
As you see above, not all logos have a symbol and words. Some logos use the full company name, an abbreviation, only a symbol or a combination of both. Figuring out what accurately represents your company is key to logo design.
Determining what accurately represents your company is actually the key to branding, visual identity and logo design!
It can be challenging to differentiate between logos, visual identity and branding since they all feed into one another. Keep in mind this connection when starting your business, though. Your logo is important but should be developed from your visual identity.
We hope you now have a better understanding of these concepts for all your future branding endeavours!