What We Need From Clients Before Commencing a Website Design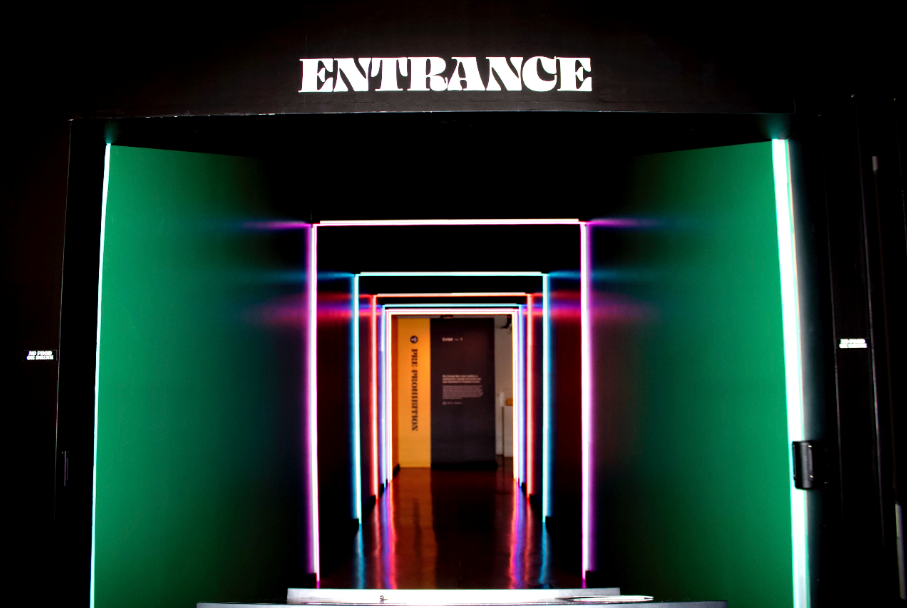 Often, clients come to us unaware of the process that goes into designing a website. We thought we'd give you the upper hand by outlining the key elements we need from you in order to begin your website project. That way you'll be fully prepared to get the most out of your web design agency when the time comes. Here's what Forty8Creates requires from each client before designing a website from scratch:
Unique Selling Point (USP)
What's your company's Unique Selling Point?
It's part of the web designer's task to use your website's design to try and convey the strongest points of your business to your target audience. Hence, it helps if your web designer knows what they are.
Web design is a smart solution that aims to optimise your business chances for conversion, not just something to look pretty. So don't hesitate in breaking down what you think your strongest and weakest points are. We won't judge. Promise!
Target Audience
What is your company's ideal and current target audience? Your web designer should take this into consideration when designing your website. Make sure you clarify your target market to your team of designers so aspects that will appeal to the target audience can be considered in the making of your website.
If you have access to analytics such as demographics, even better!
Sections of Your Website
Every website is different. Wishlist some common elements are going to be similar across companies such as the "Contact Us" page, others will vary immensely according to nature and core serving of your company. In a document, think about which sections you would like to have featured on your website.
Don't worry if you're not completely sure about each section, your web designer will likely help you define them later. The draft you put together doesn't have to be perfect either, just a general division of the main services you offer.
If you're struggling with this, try to think of it internally. What departments does your business have? What divisions mark your company? This should help you figure out defined website categories.
Brand Identity
Ideally, the website design suits the brand's aesthetic and it physically represents the brand identity to the T. With that being said, often, brands get a website ready first and only then consider brand identity design. This is not uncommon and it will give the web designer a wider space to play around with new concepts.
Style References
Putting together a document or even a mood board of websites you like visually could simplify the process further. Your web designer will very much be glad that you took the time to put this together.
If you're not sure about your style aesthetics, that's fine! Communicate this with your website designer so he/she can share with you some examples of styles that he/she specialises in.
Deadline
You would be surprised at how many clients forget they have a deadline until all of a sudden… IT NEEDS TO BE READY TOMORROW. If you have a deadline, whether it's close or far away somewhere in the distant future, make sure you communicate this to your project manager or website designer.
And if you don't have a deadline either, then feel free to communicate this as well. Often working without a deadline propels more creative and innovative work to arise. So if this is the case with your business's website make sure you let your design agency know.
Competitors
A list of business competitors to yours. An email with a list of competitive businesses and the links to the website will reduce research time that your website designer needs to undertake to understand what the industry's website typically look like. This means more time designated to your website's actual design. Hurrayy!
Also, depending on the industry, it can be hard for your designer to physically pinpoint who your competitors are. In order to avoid this, a list of competitors will go along way.
Imagery
Do you have a library of content in which your website designer can use as a resource? Or does your designer need to curate imagery and content for you? If this is the case make sure you prepare a list of content required and a budget for this.
Ensure your assets are organised and all gathered in one place, easily accessible by your website designer can really facilitate the project's delivery in a positive way.
If you're providing the content, don't forget to double-check if you're authorised to use the content. As well don't forget to include a list of attribution details if the content you want to include isn't yours to feature.
Budget
This one is kind of a given but surprisingly many clients still forget about defining a number before starting a new project. It's important you define these aspects beforehand so your designer can take into consideration necessary details.
For instance, if you have a smaller budget, your designer can come up with some cost-cutting solutions and vice versa. It's important though that this is clear from the beginning.
Once we have these details, your web designer can finally start working on what your website will look like! Exciting times…
So get started on your getting all of these ready!