How to Build a Brand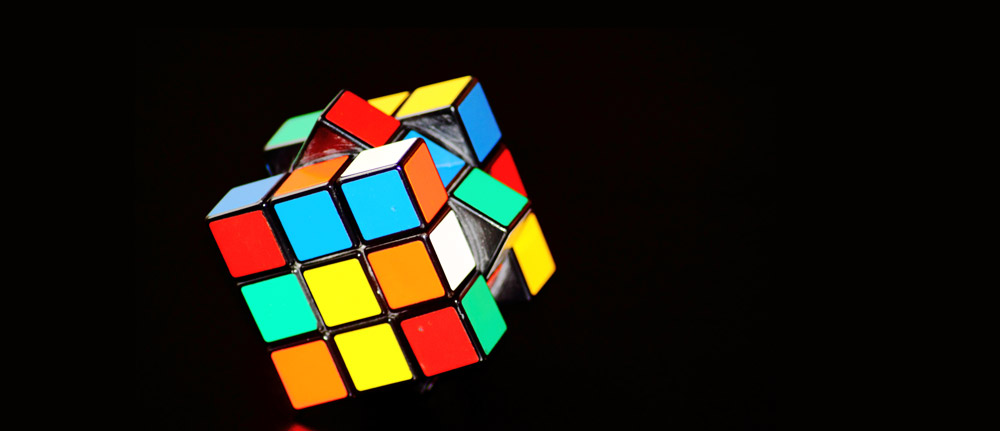 Your brand is one of your dearest assets to your business. A brand encompasses your organisation – how you speak and communicate with your customers and team, how you look and how you're perceived. We've discussed the importance of putting your customer first and listening when branding a company in the digital age but how do you build a brand around that customer?
We've got some foundational steps to ensure you're developing a strong brand:
Determine Your Target Audience
First and foremost, you'll have to determine who you are talking to and "working" for;  you'll want to define your target audience. Who specifically are you targeting with your business? For instance, it could be single mothers who live in the country, small businesses headquartered in downtown, or early tech adopters.
Think of your target audience's pain points, what are they struggling with, and how you can help alleviate these concerns.
Don't be afraid to get granular. There's so much data available now!
We're not gonna lie, it's crazy how much you can learn about people nowadays, but use this to your customer's advantage.
With this data, you can create customer personas around the unique sets of customers you are targeting. Customer personas are defining the people you are targeting. You would include their demographic information, their hobbies, how they like to consume data, anything that helps you get to know them. The persona development builds upon the data you've collected about your market. For instance, a customer persona example for a fitness company potentially could be:
Susan is 32 years old, single and lives in Liverpool. She takes the bus to work and likes to listen to podcasts on the way. Susan rarely watches TV but has Amazon Prime and Netflix. Enthusiastic about fitness, she worries about getting to the gym and tries to go three times per week, preferring group fitness classes and going with friends. Hardly works out from home, takes her lunch to work most days – preferring to do meal prep on Sundays – but eats out on the weekends and goes out most weekends.
We all think we know our target audience when we start, heck even as we continue, but there's always so much to learn about your ideal customer. Take time to talk to them, research them and compile data, having this information at your fingertips makes it so you're making decisions that make sense for your target audience.
Complete a Competitor Analysis
Now you know your audience, you'll need to turn your attention to your competitors.
A competitor analysis allows you to determine what the marketplace is like and what options are already out there for your customers.
Start by compiling a list of indirect and direct competitors. Direct competitors would be companies your customer would be choosing versus you; such as do I want to go to Starbucks or a local cafe. Indirect competitors are ones in your industry whom your customers can choose instead of you; such as a local coffee shop versus a local smoothie shop – both drink options.
We recommend making a competitive analysis report in the form of a spreadsheet so you can easily update it. For a basis, list out:
When they were founded,
Links to their website and social media platforms,
Their overall offerings,
An overview of how they present themselves,
Reviews and mentions, and
Their message.
Competitor research allows you to know what you're up against; helping you decide how you stand out from the crowd and can help you brainstorm what is and isn't working. Sometimes looking at your competitors sparks inspiration for what you can improve on.
Define Your Differentiators
As we've said, sometimes looking outside your company helps clear up your organisation's unique offerings. Those things that make your organisation different from your competitors are known as your differentiators.
Ask yourself:
What sets your company apart from the others in your niche?
Why would a customer choose you over another?
Every company has their unique selling points, what makes them, well, them.
When creating a brand, knowing what makes your company different from other companies is pivotal – it helps sell your offerings to your target audience and lets them know why they should choose your company over the competition.
Establish Your Mission
So at this point, you've got a good grasp on who you're marketing to, who your competitors are and how you can stand out in the market. Now it's time to establish a true mission statement.
We're sure you started your company for a reason and you have a driving force behind what you do. The mission statement sums up all of this.
The organisational mission bleeds into all aspects of the brand. It is the driving force for every decision made and helps determine how you will present yourself to your target audience.
Some examples of companies mission statements:
McDonald's mission statement: McDonald's brand mission is to be our customers' favourite place and way to eat and drink. Our worldwide operations are aligned around a global strategy called the Plan to Win, which centre on an exceptional customer experience – People, Products, Place, Price and Promotion. We are committed to continuously improving our operations and enhancing our customers' experience.
Patagonia's mission statement: Build the best product, cause no unnecessary harm, use business to inspire and implement solutions to the environmental crisis
IKEA's mission statement: To create a better everyday life for the many people. (Though, if you've ever had to put together a table from them alone or, even better, with your boyfriend, I'm not completely sure they fulfil that mission.)
JetBlue's missions statement: To inspire humanity – both in the air and on the ground.
All of these mission statements encompass the purpose of these organisations – they clearly and, maybe more importantly, simply, sum up what these businesses want to accomplish. The mission statement comes down to, what does your company want to do?
Build Your Brand's Visual Identity
You've set the foundation for what your brand is, now it's time for the fun part: the look!
As we've said before, your brand identity is more than your logo, which is evident in these many foundational steps! But a professionally designed logo is still important in creating the visual assets for your brand.
The foundation of a brand's visual identity includes:
Logo
Typography
Colour palette
Business stationery
Imagery style
Mood boards are helpful, especially when first deciding how these elements will be carried through. The visual identity will have variations according to the platform, you'll need to determine how your brand identity will look for print, online – through your social media and website, packaging, etc.


Your visual look should be consistent making your brand easily identifiable. Think of Starbucks or Coca-Cola, their brand identity is strong throughout all of their platforms and presence – making it easy to connect with them.
But you don't have to be a large multinational corporation to achieve this, look to your favourite bloggers or small business for inspiration. One of my favourite blogs, Social Media Examiner, and a local coffee/juice shop to me here in San Antonio, Revolucion, create a strong image through all of their communications.
Build a Brand Voice
Now you've got the visual taken care of you'll need to decide what copy is accompanying it. Are you going to have an informal or formal approach? Use emojis? Use slang words?
The target audience research you completed at the get-go will also help determine your brand voice. Think: What does my customer respond to?
Now you've set how you want to sound like, just like the visual, you'll carry that over into the different elements; ensuring your brand's voice is in your blog, social media and website. The brand voice, just like the visual identity, helps make you identifiable for your customers. In a world that's oversaturated with ads, options and availability, ensuring your customer knows it's you every time you talk to them makes it easier for them to connect with you.
With that, you've built the foundation for a strong brand.
One final pro tip for you.
During each step of the process of building your brand, we suggest setting deadlines, as you would for another project within your organisation. The deadlines help you stay on track.
By focusing on your brand from the beginning, you're building a way for your company to grow and for you to continually connect with your target audience.
It's a win-win for everyone.