How to Use Twitter for Business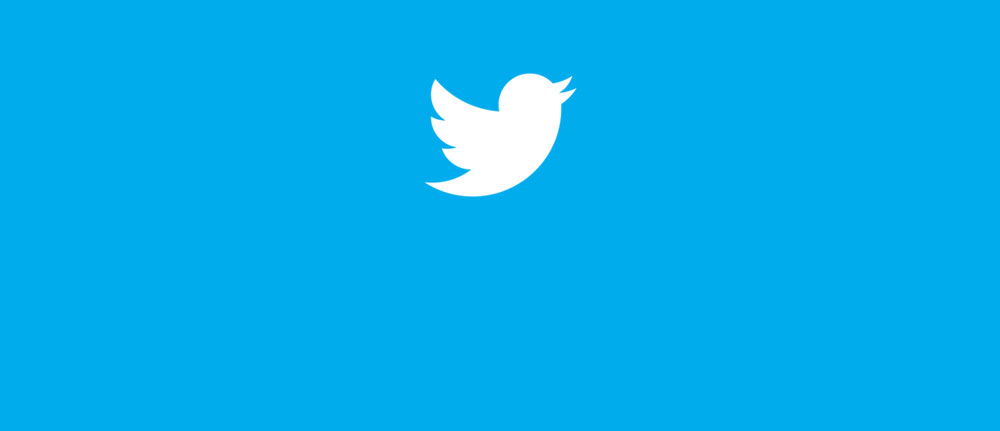 Did you know Twitter is used for more than retweeting memes? Shocking but true! You can use Twitter for business to help grow your online presence in a number of ways. We've talked a bit here at Forty8Creates about the importance of having a blog, and we've offered some ideas about what to write once you have one set up.
We've talked too about social media, and just how important it is when tying together your web presence. Now we want to offer up some more specific advice for those exploring their social media options: in particular, how best to use Twitter for business.
Why Twitter?
First up, why Twitter as opposed to the many other social media channels? Well, each channel has its own zone of influence – each suits a different kind of purpose. Twitter falls under the category of 'microblogging' due to the short nature of tweets, and its users tend to be quite varied demographically.
Unlike Facebook's EdgeRank filtering, which is applied to every post you make, your tweets are automatically shown to all followers without filtering. This can mean a better chance of all your followers staying engaged.
On Facebook, if someone has stopped engaging with your posts, they will slowly stop seeing them. This reduces the chance of a potential client rediscovering your great content, even if they began to lose interest somewhere along the line in the past.
Twitter presents everything on a fairly equal playing field.
Similarly, LinkedIn relies on established two-way connections when distributing your updates. On the other hand, Twitter can help people interested in a particular topic find your business, even if they don't know you and you don't know them. You can establish a link without the two-way commitment, allowing for more opportunities for potential clients to discover you.
Twitter also allows you to send out images quickly and easily, but unlike Pinterest, it makes conversation about the image a lot easier. Though you can't create rich media content on Twitter, it can be a great way to direct potential clients through to your Instagram, YouTube or other media-rich content.
As a tool for spreading the word, Twitter works quickly, easily and directly.
How Do I Use Twitter Effectively?
Present a Strong, Branded Profile
This includes a few components: first up, you need a logical Twitter username. This might be your name or your business name. This depends on how you aim to brand your business. Either way, make sure not to use punctuation to make it easy to type for all users.
Next up is the profile image and cover image. These are both opportunities to create a strong visual persona, and give visitors to your Twitter a strong sense of your brand's personality. The header image will appear at the top of the profile, and you can also alter the background image. Play with this under Design in your profile settings.
Follow Other People
It's important to start following users who are relevant, popular and interesting. Use tools like Twellow to figure out who is best to engage within your industry or similar categories of interest. By talking to the right users with popular tweets, you can use a little of their popularity to help get interested directed to your brand. Be careful though: Twitter does have rules about aggressive following. Meaning that if you go hard on following too many users you might have your account suspended.
It's an anti-spam tactic, so just keep in mind that you want a good balance of quality and quantity.
Look to start following potential customers, business partners or collaborators, competitors or peers, professional organisations in your industry, local businesses, and people who you actually know.
Share News and Updates
In general, the most obvious use of Twitter is to share news and updates about your business as soon as they come up. This means your followers are in the loop, they know what you're up to, and therefore adds to a sense of transparency from your business.
Get Followers Involved
Give followers a sense of being involved with your brand or business by encouraging users to engage in your tweets. It's all part of creating a great, loyal community surrounding what you do.
Tweeting is a low-cost, low-energy investment, so people are usually pretty happy to engage by retweeting. This gives you a constant, easy to use a source of feedback. If your followers have a problem too, you can quickly and simply respond. Presenting your business as available, interested and engaged is really important, and your followers will value you for it.
Contribute To The Discussion
Be a part of the conversation and show yourself and your business to be an active part of your industry. Achieve this by collecting, curating and sharing interesting articles. This harks back to our post about newsjacking, which is a really great way to keep that online presence ticking over. This way, you're showing yourself to be a great source of information and knowledge, which will mean people are more interested in what you are up to.
Hashtags might seem a bit obnoxious (and there are times when they definitely are way overused!) but they are useful.  Through hashtags, people can find the content they are looking for on particular subjects. This means that if you have something good to say on a topic, people are more likely to find that content if you hashtag effectively. It's a great way to build your following and increase the potential to be discovered by those people who need what you have to give. Here are just a few hashtags you might find useful.
Keep Things Visual
Whether it's including an amusing GIF or just a nice image, making your tweets visual will add to their appeal. Share pictures of your business's activities, a nice image from a blog post, or even a link to a video that you like. These will appear on your gallery at the side of your profile as well and be previewed on the tweet itself, breaking up what could otherwise be a long babble of text on your page.
If you're struggling with imagery, this F8C blog shares different free imagery tools you can use on your marketing efforts and definitely Twitter.
Of course, the whole point of using Twitter for business is to balance between creating a great following and encouraging people to engage with your brand. Ultimately, encouraging people to investigate your business in more detail is key. Set up a tweet around a link to your main site, where people can find out more about you beyond the limitations of 140 characters! To help cut down on space, use the URL shortener to minimise the link length – this lets you focus on maximising your call to action message, accompanying the link. A great thing to do is then to include a Twitter feed on your website or embedding a tweet, allowing cross-promotion between the different channels of your online presence.
Take Advantage of Lists
Twitter allows you to create lists, so you can easily sort followers. This is a great way to make sure you're quickly and easily finding your customers, versus local businesses or competitors. After all, Twitter can just become a sea of tweets and you don't want to miss important queries or potential for connection when they come up.
Remember your lists can be public or private. With public lists, other users can see them but they can also see when you add or delete them from a list. Public lists can come on handy for your followers as well. For instance, if you make a list of great people to follow, your followers can go ahead and follow that list as well.
Make The Most of The Dashboard
Keeping active on Twitter is vital for maximising its usefulness. In this respect, using a Twitter Dashboard is super handy. The official Twitter Dashboard for business is not yet available to the UK, but there are plenty of third-party options, like TweetDeck. This is great for managing, scheduling and analysing tweets. The idea behind these tools is to allow business users to get a much clearer idea of what is being said about their business and offers ideas of what to tweet about as well as tweets from other users that you should consider retweeting.
Read more about the new business dashboard, coming soon to UK businesses on Twitter!
There are a lot of great reasons to use Twitter for business. Once you start to get the hang of it, it's a great way to build up a direct following. You can also connect with people, wherever they might be in the world!
Start tweeting and help build that online presence. And say hello once you do (@Forty8Creates).
We're always in the mood for a chat!