What is Newsjacking?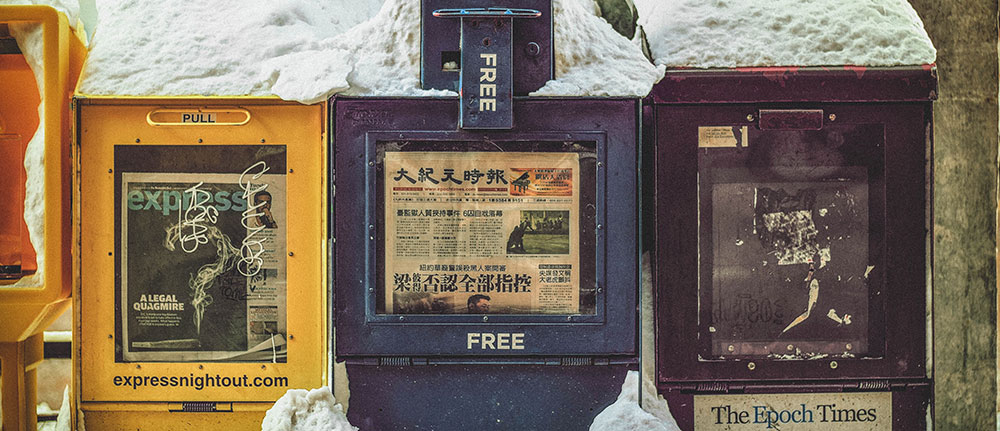 Are you struggling to keep up with the content posts on your blog? We get it. At Forty8Creates, we're all about sharing the tips that will help keep your social media presence thriving. Newsjacking is just one of the great ways to do this.
If you haven't already heard of newsjacking, here's our guide to using this helpful technique!
What is Newsjacking?
Part of having a great social media presence is ensuring that your business contributes to the community within your industry – whatever niche your business fills, being seen as an expert or a key contributor in the field is really important for demonstrating just how valuable your brand can be.
This means it's important to be aware of the latest news and key discussion points of your industry. And if you're keeping up with the times, why not capitalise on the importance and newsworthiness of what's going on in the world? The point is to use your platform to share relevant and breaking news, demonstrating not only your relevance to the industry (and wider world issues) but also helping you out when the push to create original content is becoming too much.
So, in essence, newsjacking is resharing quality, relevant content to your own social media presence, even if the story itself was created elsewhere. It's using a trending topic to your advantage and elevate your brand message. The term 'newsjacking' was popularised by David Meerman Scott, and is now a popular technique in the digital marketing world.
Why should I use Newsjacking?
Sometimes, creating a new piece for your blog or website can get tough when you're running thin on ideas. Instead of giving in to paralysis and leaving your pages dormant for a while, newsjacking can keep things ticking over. It will help with quite a few aspects of your online presence:
Helps with building SEO rankings;
Builds brand awareness and reputation;
Helps convert leads into sales;
Does all this at low cost!
Use trending topics to inspire your content creation and benefit from the elevated interest and search hits this topic will generate.
How do I use Newsjacking for my blog?
Keep up with the news
Great newsjacking requires you to be on top of what's going on in the world, and in your industry specifically. Keeping a Feedly, Google alerts, or another regularly updating RSS feed of news posts means you can keep up with what is happening amongst regular news sources in your industry sphere. It should be a good mix of major news sources and industry specific news. Be sure to spend a little time keeping in the loop to maximise your newsjacking abilities.
Choose carefully
A mix of relevant and popular can be tricky to achieve, but make sure you aren't picking just any news story. Be critical in your selection: will your audience respond to the story? Does it make sense for your brand? What reaction will it invoke – anger, humour, interest? Think about your client personas, for instance, and what they will want to read. Read up a little on your topic to make sure you understand the facts, make sure you research the primary news sources and be in the know before you contribute your own opinion or angle on the issue.
Be timely
The best newsjacking happens very quickly – it's all about capitalising on the peak popularity of a story. A trending topic can fall away as quickly as it began, so make sure that if you are sharing or writing a follow-on post about a topic, you do so without wasting any time. After all, nobody needs to read about yesterday's news, right?be careful though: nobody wants inaccurate news. The key is to balance being relevant with quality – make sure you know the issue, and don't publish something incorrect.
Add originality
The vital aspect of newsjacking is contributing your spin on the issue. Whether it's within 140 Twitter characters or a longer blog post discussing the issue in depth, people want to know what your take on the story will be. This is key to building brand awareness. After all, it's another opportunity to demonstrate your brand's personality!
Share it
Once you have selected, vetted and either written a follow-up or prepared a story for resharing, make sure you do share it across all your platforms. Get the maximum marketing potential out of the story and heighten the potential for resharing.
This is just the starting point to using newsjacking for the benefit of your business and brand. Once you're aware of this technique, chances are you'll notice a lot of your favourite businesses use it! Tell us: what are the best examples you've seen? Do you already incorporate this technique in your strategy?
Until next time!