How Can Social Media Help With Brand Awareness?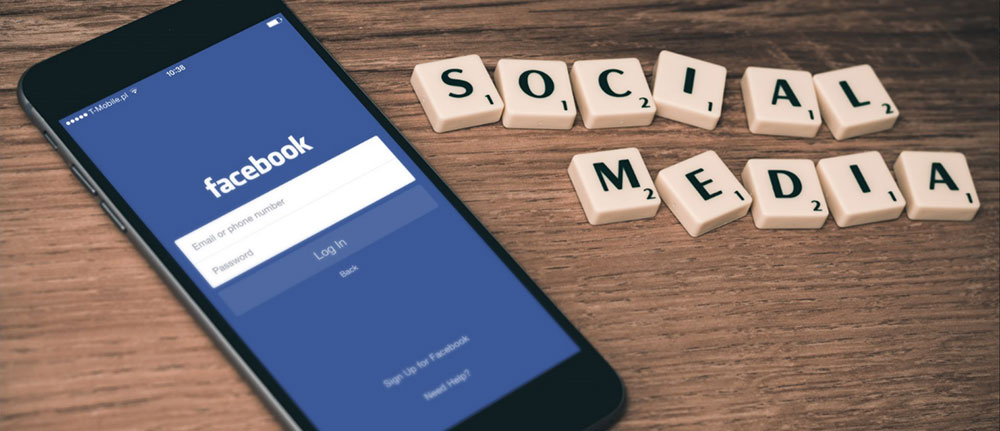 It's well known that social media can help with brand awareness and is great for helping small businesses begin their content marketing strategy – you've only heard it a million times. But once you get set up across the various platforms, what do you do next? How does social media translate to that all-important brand awareness?
Being the helpful chaps that we are, here are 10 ways your business's brand will benefit from building a buzzing social media profile:
1. It's perfect for customer engagement and relationship building.
The number one reason why we bother with the whole social media world is because it is an instant source of connection, by its very nature social media is social. Your potential clients or customers can connect with you, regardless of where they are in the world – you don't have to wait for them to show up, or decide to send an email- perfect for brand awareness. Start the conversation and create opportunities for people to engage with your brand, without the hard sell. After all, nobody wants to be nagged into buying – build trust and your clients will remember you when they are ready to purchase.
2. Shows that you have a transparent, customer-focused brand.
What better opportunity to show a bit of personality? People will feel more engaged with a brand that demonstrates itself to be accessible. It's a chance to show that your brand wants to do right by its clients, and has an open, transparent culture and more importantly gives your brand a human feel!
3. Helps you define and target your audience.
This is also known as 'lead generation'. It's about figuring out who your audience is and catering your content to them specifically. Targeting your efforts means appealing to the right people, who will really need or want what you have to offer them. Whenever you use social media, you get a clear idea about how many people react to your content. It's a great tool to see what content your potential audience enjoys, weeding out posts that don't generate as much interest as you first thought. This means you can start to get an idea of what works and what doesn't, allowing you to keep testing and developing your strategy. This intel all feeds back into building up the image of your target audience and addressing their wants, needs and motivations to purchase.
4. Allows you to try new things, get feedback and fix problems quickly.
Content strategy not going as planned? Social Media is a great place to experiment with new ideas and directions for your business. One of the best things about social media is its ability to give you instant feedback. In this ever-connected world, people are always switched on and willing to give their opinions on almost anything – for better or worse. Allowing your audience to be part of this feedback process will bring them closer to the heart of your brand and makes it harder for them to stray to a competitor.
5. Keeps people up to date with your brand, and therefore more likely to return to you periodically.
Let's face it: once a site stops updating, the attention starts to dwindle. If there isn't new content, we eventually just switch off, assuming that business has nothing new to offer. Social media can help your business stay current, and keep up with the conversation, even if you don't have new products or services. That way, your audience doesn't just switch off and disappear in between updates. Keep people coming back for more, with relevant, quality content on social media. If they're part of a great conversation, they won't be so willing to forget your brand. Also, what better way for your search engine ranking to increase? Search engine algorithms now take into account social media use and engagement to judge a company's authority in the sector.
6. It's a cheap and straightforward addition to any wider strategy.
You can pay for promotion on any social media platform. But the great thing about social media is that you don't necessarily have to. It's free to sign up to every platform, and once you do, it's all about creating great material for your audience. It's, therefore, a great way to beef up your marketing strategy without spending extra. Perfect for a small business on the rise…More on what channels will make the most impact coming soon!
7. Allows you to take advantage of trends.
Okay, let's face it: some days, you're not going to have the energy to push out amazing new content. This is where social media is particularly handy. In a practice called "newsjacking", you can link your own content to an interesting trending topic. Take a little of the spotlight from a viral or trending topic and shine it on your own business. It's an easy way to link up your brand to relevant happenings of the day, and make sure that you remain on the ball too. Keep your brand in mind and offer valuable links to ensure you are making the most of associated trending topics and content.
8. Creates opportunities for customer advocacy.
I'm sure it hasn't escaped notice that a lot of the benefits of social media are around creating a community to accompany your brand. That's no accident. And even better than a community that engages with your content is a community that shares or promotes your content. Creating this community around your brand means that people are more likely to act on your behalf, as customer or client advocates – promoters and participants, involved in spreading brand awareness for you – which in turn equals a reduced marketing budget. Win-win!
9. Establishes your expertise or influence in a particular industry.
Participating in the industry conversation means you have the chance to show off your knowledge. Particularly great is any kind of participation or dialogue with other people in your industry – interact with key influencers and you too can become one. Stats show that 84% of marketers plan to specifically embark on influencer marketing campaigns, with brands seeing an average return on investment (ROI) of US$6.85 for every dollar spent on these campaigns.  LinkedIn is particularly useful for this, with its Influencer programme. You have to be invited to become an established Influencer on a topic, by creating and sharing quality content on the platform. This gives you access to LinkedIn's team of helpers, promoting your content. It's a great way to feed into an established list of experts, and have your brand on display to its 450 million users.
10. Everyone is doing it – be part of it or be left behind!
What would happen if you didn't have a social media profile as part of your brand's content marketing strategy? Well, you'd probably be the only one. The pond is certainly overflowing with updates, but as they say, "You've got to be in it to win it." Excluding your brand from the social media scene means missing out on opportunities your competitors are already taking up in earnest. It's a pretty level playing field for most companies when starting out, which means you have just as much of a chance as anyone to thrive in the social media setting.
These are just some of the ways your social media can help with brand awareness. Hopefully, this is enough to convince you just why you need to get going on social media! Keep an eye out for more about just which channels to focus your energies on – which ones will make the biggest impact to your brand, and which are most relevant to your target audience and your overall business goals.
Until next time!