Drive Customers to Your Website: 5 Tips for Success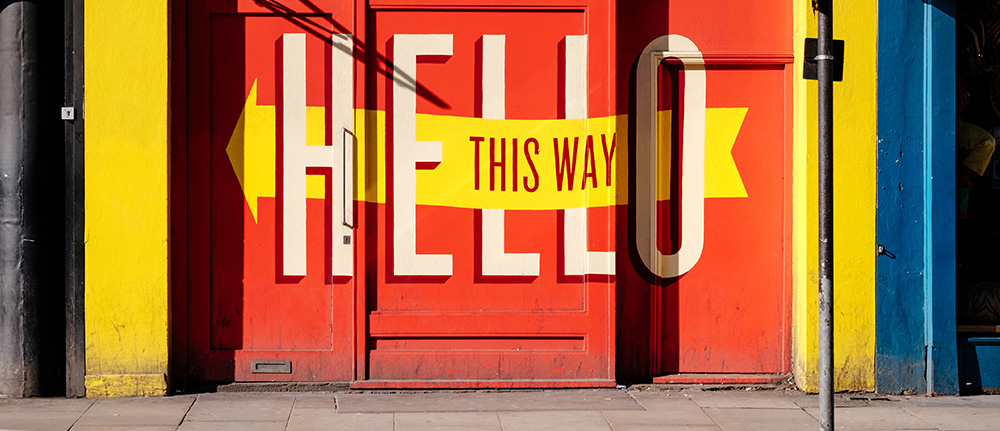 We love websites and the digital world. Unfortunately, people tend to think a website is the all-knowing, magical, mythical unicorn of the universe. If you have a website, just like magic, it will immediately drive customers to your website as some sort of magnet.
We hate to be the Debbie Downers here, and we fully advocate the use of a good website, but it has to be supported by your other marketing efforts. Simply having a website will not make your business successful.
You need to have a web marketing strategy to drive traffic to your site.
Having a website is the start of your journey.
Now you have a central location online, you have to point people to it.
Your brand is more than your logo and your digital presence is way more than your website.
Here are our tips for marketing and fully utilising your new, shiny, well-developed website:
1. Develop a Business Plan
Before you even start thinking about your website, you should have a business plan in place. Like Forbes clarifies it doesn't need to be as long or as thorough as War and Peace. It simply needs to be an overview of:
Who your company is,
What you do, and
What sets you apart from others.
By putting pen to paper and solidifying these concepts (even though we know, they're all in your head) everyone in the company is on the same page, and it gives you the opportunity to fully flush them out.
Developing a clear idea of your fundamental business differentiators gives direction to your website.
Once you know your niche market, your competitors and your key identifiers, you can capitalise on research and the available data to develop a brand and visual feel.
These elements will be the foundation of the design of your website.
2. Test and Experiment
Once you have your website developed, it's not a stagnant page.
Continue to use your target audience and data pertaining to them to improve upon the website.
No site will be perfect upon launch.
It may be perfect at that moment but with the digital world changing and people changing, it cannot stay the same forever (nothing ever does).
We don't mean you need to redesign your website every few months – actually, we beg you, please don't. What we mean is test, test, test to have the optimal pages. Look at Google, they test the colours of links – what blue is the perfect blue – and the layouts of search results to see what resonates the best with their users. You can easily do the same.
For example, take your Call to Action (CTAs) buttons. Maybe you have one urging people to sign up for your email newsletter.
The website launches with them in a bright blue.
You then test them in a pink and see that leads to a 1% increase in clicks, making the pink a more successful colour choice. Now you can test the copy on the button, does "get on the list" work better than "join our exclusive club"?
Collect Data And Learn From It
By having analytics, such as Google Analytics, attached to your website you can collect data on A/B tests, see which pages are performing better than others and suss out improvements.
Your website should not be exempt from small changes. These can make the biggest impact.
Not only are the small changes, such as colour choice for your menu, going to happen, but as your company grows, your website should grow with it.
Forty8Creates has been in business for five years now and our website has changed with us.
We've added new elements (like a previous articles button at the end of each blog) and have added new pages (working on developing services pages for you right now!).
As you do business, you'll uncover elements that will improve the user experience.
Don't be afraid of the change, embrace it!
3. Focus on SEO From the Beginning
Like we said, unfortunately, the internet is not a stagnant place.
Search Engine Optimisation (SEO), helps increase the exposure of your brand through organic (non-paid) searches.
SEO changes as search engines develop new rules and move the goal post.
Your website needs SEO to help be discovered by your target audience.
Like your marketing campaigns, this helps drive potential customers to your website to fully explore your products or learn more about your organisation.
The backend of your SEO will have been developed with your website. So the coding of the site should be set.
But as you upload images, add new pages, and edit the copy, you should be cognizant of SEO implications and how easily it can all be changed.
If you are managing the day-to-day running of your website, read up on SEO or reach out to us for more information about the basics. Doing it right the first time is a lot easier than changing things after not having the SEO in place properly – believe us, we know.
4. Integrate Your Marketing Strategy
There are over 1 billion websites on the internet.
1 billion.
You can't expect people to find yours without you putting any effort in.
Your marketing strategy should include digital campaigns driving people to your website.
Your strategy should be an intricate web weaving together your different platforms, streams, and methods. For instance, SEO, email marketing, print marketing, web development, videos, and social media are all milestones of your strategy, but they should not be left in a silo. Integrate those platforms so they have connecting purposes and overlap.
Your marketing strategy relies on your business plan as well to determine the goals of your campaigns. Once you have the goals in place, you can decide what platform is the best for each campaign and cross-promote – helping to increase website traffic.
Let's continue with the idea that you're aiming to increase your email newsletter sign-ups. Having a sign up in the footer of your website is not going to get you thousands of subscribers.
When was the last time you scrolled to the bottom of a page?
By having the email sign-up as a pop up on the website, on the sidebar, as an integrated sign-up form on Facebook, by offering discounts to people who have their friends sign up and by urging people to sign up for the email newsletter when they download your free offers – which are advertised on paid ads, your social channels, etc. – all of your marketing power is coming together.
Utilise the full potential of your website as well by developing specific landing pages and forms correlating to your digital campaigns.
For instance, if you have a paid Google ad to download a free guide to GDPR, instead of taking people to your homepage – which would create frustration and make people leave your site – you would take them to a specific page with a signup form to be completed for the download. Once the download is complete, you can then email them a copy and include in your email links to other resources pertaining to the topic on your website.
See the chain?
Everything in your marketing strategy should be connected. Urging people to visit your website should be an integral part of this.
5. Brand Development Across Media
By now, you get it, your website is not the totality of your online presence.
Nothing in your marketing efforts should be the totality of it all. Many people think the website is the solution to any and all problems and can be used for anything. Online, your website is king, but you need the other methods to help support it.
Your website is at the centre of your digital existence with your other efforts branching off of it – it is the hub of the most information.
What many times is forgotten is that your offline efforts should branch off your website and digital presence as well.
The website supports your brand message – no matter what form it is presented in.
Look at Apple, Disney or Coca-Cola when you see something, either an ad online, their website or go into one of their stores, you instantly recognise it as them. You want that as well so people can create a connection with your brand.
Don't make your website completely different than your other efforts.
It needs to embody your brand and your organisation.
You see this often when people create offline, print materials. If your website does not match your other offerings or vice versa, it creates confusion and frustration. Consistency is key.
Keep in mind the work and the marketing strategy that needs to be put in place after launch to attract customers to your website.
Websites alone are not magical wizards creating sales. But with the help of your other marketing efforts and vigilance, they can become wizards.
Just give them a fair shot to show you what they can do.