Building an Effective Website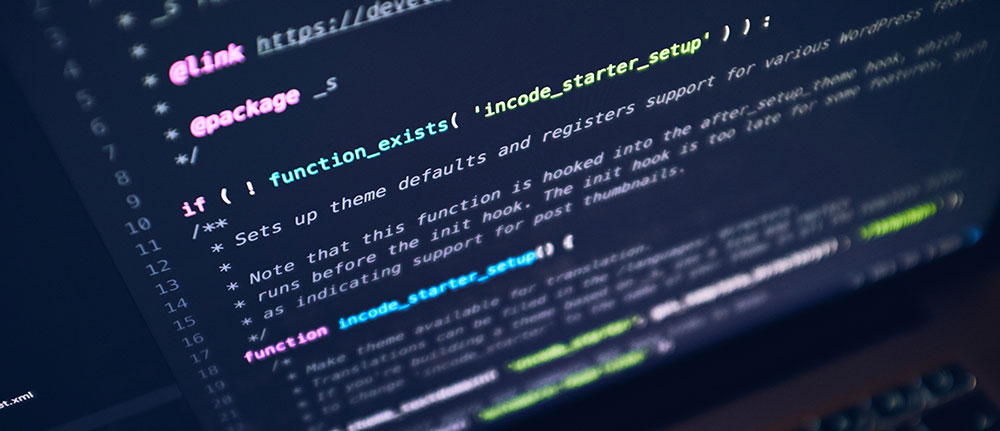 Efficiently building a website for your business is crucial to getting your business's message out there. After all, without a website, how can anyone find you? Creating a good website depends on getting a few key factors right, and this isn't always so easy to do (which is why it can help to have a professional on board!).
Your website ties heavingly into your visual identity. An effective visual presence is all about thinking through your message and communicating this visually – it's a mix of technical components that need to work together and an understanding of how to visually communicate in an effective way.
Without further ado, here are the basic components to help you on your way to building an effective website for your business:
Pay Attention to Loading Times
When building a website, the frontend prettiness of it is not all that matters.
If your site takes too long to load, unfortunately, this tends to mean people won't stick around to find out what you've got the say. Bounce rates will tell you a lot about how many people stick around to find out about your business. Keep people on board by maximising your site's loading times.
Make It Responsive
More and more people are accessing websites on different devices. If your website only makes sense on a computer, you'll be losing a lot of potential viewers. This makes it vital to have a website that is fully responsive, adapting to whatever screen size someone may access the site on.
Offer Clear and Valuable Information
Keep it brief. Editing is your friend – don't include everything you've ever thought about your business. Whilst it might be your baby, remember that others are just looking for the vital stuff.
Think about:
What are the essentials?
What do people really need to know about your brand?
It should be clear and concisely recorded online. The reader should have a good idea of the value of your business – i.e. what it has to offer that is singular or important – by the time they leave your site.
Make It Easy to Navigate
If nobody can find your services page, or if contacting you is totally confusing, your site is too hard to navigate. Make sure anyone who stumbles upon your site is able to find what they are looking for.
Make navigation buttons or links as clear as possible, and make sure you label these appropriately.
In the building stage, test the website out on different friends and family, see how they find it! You'll get the kind of feedback you need to ensure that everything works well and makes sense for any first-time user.
Make It Easy to Read
Don't even think about using Comic Sans. Just don't do it. If your text is a bit too quirky, chances are nobody can read it, even if the content is great. Remember to balance being individual with being practical: pick fonts and colours that are legible. Certain colours are great as highlight colours but will be tricky to read in block paragraphs. Keep this in mind when selecting the colour scheme for your site.
Remember F-Pattern Design
The way we read affects the way we tend to look down a page for information. This means that there is a more natural hierarchy or order to the way we take in information from a flat screen. English-speakers, because of the nature of our written language, read left to right and from top to bottom. That means that there's an 'F-shape' to the way we view a page. Keep this in mind when prioritising what information goes where.
Be Consistent
You can't hope to look professional if your website is inconsistent across pages. Keep the basics the same: colours, fonts, alignment – don't be sneaking in your favourite random colour into an otherwise neat and streamlined website. It isn't quirky and fun, it just looks confused.  Once you've got a colour scheme, a suitable set of fonts and other graphics, it's important to retain brand consistency across your various online and offline media channels. This gives your company a cohesive, professional appearance.
Appeal to the Right Audience
In order to successfully build a website, be sensitive to the kinds of qualities you select for your site. There's no point creating a stark monochrome site that looks like it was ripped out of a design magazine if your site is meant to appeal to outdoor adventuring types. It has to convey the right kind of feel, making it appropriate for your particular audience (whoever that might be). Have a think and take a look at the sites of your peers or competitors – what kinds of colours, graphics and text feature on their sites? How will yours compare, or stand out? Establish the tone you want to set and some goals before you get going.
Use Compelling Images
Nobody likes to see a wall of text. It immediately looks exhausting, and rather than being engaged, people will just click away. Good quality graphics are vital to keeping people interested, creating a much more accessible page. This can also include rich media, which is increasingly integrated into company sites. Give people something interesting or fun to look at and don't forget the visual component!
Colours are Key
It sounds hokey, but colours affect psychology – they affect how people will respond to your site. So bombarding your viewer with lots of bright colours are going to make them think something different than having a site that is totally black and white. This is where a little colour psychology reading can do some good. There's a reason we associate certain colours with certain moods or ideas. Think about what your site is meant to convey and pick colours accordingly.
Less is More – It's a Cliche For a Reason!
You've probably heard the phrase "less is more" more times than you can handle. But it's true: unless you've got a great way to combine lots of varied items successfully, it's always safer to go for the less is more approach. This means keeping things simple and streamlined, selecting only the most important visual features to give your site a distinct look.
Space Please!
Loads of text and images can tire out your viewer significantly. It means that there's a bigger chance of the person missing out on the important information, especially if it's crowded in with dozens of other things to look at! This is slightly different to "less is more" – it's about making sure there's white space on the page. Clutter can happen if you start to pile in the icons, text, buttons, pop-ups and more on one page. The internet is full of over stimulating sites! Keep the user experience accessible, use whitespace carefully and give your viewer the chance to take a metaphorical breath.
Copy-Edit, Then Copy-Edit Again
You know what doesn't look professional? Spelling mistakes. They happen, of course. So make sure you copy-edit your content – then take a break and copy-edit it again! Have others read through the texts on your site and make sure to always read it aloud.
Make sure that your website does its job right: namely, that it tells your potential clients exactly what you're about, what you uniquely offer and why you should be trusted. We're always here to help put these principles into action, but with a few of the basic ideas under your belt, you're already on your way to creating a website that will perform effectively for your business.