How to Build a Blog Content Strategy That Drives Traffic + Free PDF Content Calendar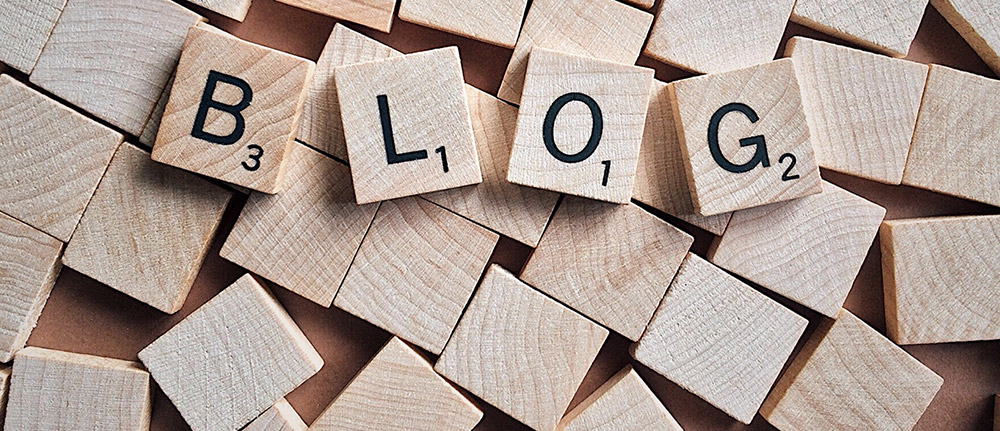 Content, content, content. As human beings, we now spend almost 8 hours a day consuming various media – let alone creating it! From funny cats to serious political decisions, you can find it all with the click of a button. We're constantly connected, that means your target customers are too, and they are looking to be entertained, educated and shocked.
In previous blog posts, we've discussed the importance of having and upkeeping a blog for your small business. We've also broken down how to figure out what to write about on your small business blog. So hopefully, by this point, you've realised the direct impact long-term blogging can have in terms of business growth.
A question we hear a lot here a Forty8Creates is "How do you balance producing a blog, knowing how often you should post and figuring out how long the content should be?" In short; how do you sustain a blog whilst still running your business and continue to be a sane, upstanding member of society?
A blog content strategy is the solution.
This blog post aims to help you create an optimal content strategy for your blog so you can utilise your time and efforts better and hopefully reach your company's pre-set goals. So first things first.
What is a Blog Content Strategy?
A blog content strategy is the process of planning, creating, uploading and sharing your content. This may sound overwhelming at first, but take a sip of your tea and open your Google Sheet, you got this! A spreadsheet where you take notes of every step that goes into producing and sharing your content will do! Honestly, there's not right or wrong way of doing this, just as long as you are happy with the format and you stick to it.
But Mariana, I wrote a blog yesterday, why am I not at the top of Google yet? Why am I not a YouTube sensation already? Blogging can be a frustrating process, especially when you are just starting out. Unfortunately using content in your marketing mix is a long process rather than an overnight success. It's all about building a foundation for your content that your audience can go back to – they need to trust it, find it informative, accurate and reliable.
Building meaningful relationships with your audience takes time and effort but once you've done it, your audience are more likely to listen to what you have to say – as long as you keep it on brand and in a format that your target audience likes to consume content.
Developing a content strategy is a continuous documentation that allows you to plan according to your specific business goals and growth results. You should be revising and testing your content strategy based on the results you gather from your audience's response and consequently rearranging your tactics accordingly. Your content strategy should be linked to your brand and marketing efforts rather than standing alone.
Why Build a Content Strategy?
To Answer Your Audience's Questions
A blog content strategy gives you the opportunity to plan content tailored to your audience. When producing a content strategy, match your posts to your target audience. By leading with the needs and wants of your particular audience, your content will be more tailored, precise and relatable, not to mention, remotely interesting to them!
An engaged audience means a happier audience which means a happy business. Whoo! What a time to be alive kids.
Your blog is an opportunity to answer your target audience's questions. The entire reason we even use a search engine is to find answers, so when you have answers to questions, you are attracting new users who will stay longer on your website and potentially surf your other blog posts because their enquiry was solved and their interests were piqued.
Like candy is for children, but for internet users.
Organisation
A content strategy makes it easy for everybody. Everything is organised and easily accessible for you to pick up from where you left off; or, more importantly sometimes, for anyone on your team to pick up from where you left off *cough, Chloe, cough*. It's also much easier to organise by dividing different categories or sections within the blog planning. Different categories, such as topics and suggestions for the blog, research, writing, SEO (search engine optimisation), and social media, take time and focus, so by taking it slowly and tackling one aspect of the blog at a time, writing a blog becomes more productive and organised – hell, you might even start to enjoy it!
Divide and Conquer
Divvy up the topics based on expertise and focus-area per person. The delegation of different aspects of the blog writing process (i.e. research, writing, social media, etc.) through different people based on their areas of expertise facilitates the meticulous development of each topic – which is useful in order to produce quality content, over a period of time, without having to know everything yourself. Good quality content leads to better SERP (search engine results page), attracting new users to stay on your blog longer.
This Is How We Do It – Blog Content Strategy
1. Goals
Every business move should be based and measured by your short-term and long-term goals. When setting up a blog content strategy, you need to start by defining the goals for your company. From there you can determine the specific goals for your blog, ensuring they feed back into the overall company goals. Like a loop, your goals should always be connected and ever-evolving based on current business needs.
The goals for your blog need to be serving a purpose and helping you succeed and grow. Otherwise, your blog effort will be in vain and won't contribute towards the overall growth of your business.
Every time you're considering content think "how close or far will this take me to my goals?". A goal can be brand awareness, driving traffic to your website or conversions via data collection or increased sales. Set your business goals and keep them in mind for every decision you have to make. Hey, you can even print them and stick them to the wall so they're always visible and in your head: what gets measured, gets done.
Do be careful when creating your goals to think them through fully. It's a common mistake to make your goals too ambitious.
Here's a little speckle of knowledge:
Your goals should always be something that's measurable.
Like a metric. What's a metric you might ask? Well, it's a measurable parameter that defines an overall goal. An example of a metric would be impressions or engagement. So, if using engagement levels as your goal, think "what's my realistic goal for levels of engagement"? If you think about what can be measured, you won't set up unrealistic goals.
What happens when you set up unrealistic goals? That's just going to make you feel frustrated because you can't keep up with it. Posting a blog every day could sound very demanding for someone who also has a business to run or could sound like a fun work project. It depends on the person, the organisation and the team in place. Setting the goal of too many blog posts with unrealistic measurement goals is not only overwhelming but could decrease the quality of your blog in your rush to complete those goals. Work at your own pace, while chipping away at your goals. Consistency is key!
2. Research
Whoever came up with the saying "ignorance is bliss" clearly didn't run a business. Research is critical when setting up your blog content strategy. There are 3 types of research you should be including when setting up your blog content strategy and writing your blog posts in general:
Competitors
No this is not a case of the grass is greener on the other side.
You should be researching your competitors in the industry of your business and learn from their strategy. When researching your competitors you'll know what's popular and what's resonating well with their audience. Another reason why you should be researching your competitors is to see what they haven't done and if there's a gap in the market for you to fill. Cheeky, cheeky.
There's a lot of tools you can use for researching competitors. One is the Facebook competitor research that comes free on your publishing tools for Facebook Business.
Audience
You should be researching your audience to know how you can appeal the content you produce to their likings. Research what your followers and ideal audience prefer to read, their interest and hobbies. You also should be keeping an eye on what questions they want to have answered so you can jump on the wagon first. Will talk about audience and their role a little later on this blog.
Keywords and SEO
You should be researching how you can make your content more visible to other people. Aspects like researching the most popular keywords will help your blog rank higher on the search engines, which subsequently will lead to users clicking more often on your page which will lead to you reaching your goals much faster. You can also set up a google alert for every time a keyword related to your industry is mentioned so you're on top of the new updates and can write about them to attract new users.
3. Define your Audience Through Buyer Personas
You should be blogging based on the different target audience personas of your brand. Understanding and underlining your audience is key in order to produce content for them. They're the ones that are going to read your blogs so make sure you write with the right audience persona in mind.
What happens if you don't define your audience? Well, you won't be reaching out to the users you should be reaching out to and you won't be reaching people that connect with your brand's values, therefore you won't be attracting the right people to your blog and subsequently, you won't be able to reach your goals.
Take this example:
Your brand produces products for farming and you're writing a blog post on tips to grow inside-the-house flowers. Sure, that fits your overall theme, however, users that might click on that particular blog post might not necessarily be interested in products for farming.
In fact, you might just accidentally have written to people in the city that are interested in having plants inside the house but don't necessarily have a backyard or an open space to cultivate and buy farming products.
You are not targeting or converting users correctly which will make it difficult to reach your company set goals and, therefore, affect your business.
While a blog is a really good resource to attract a new audience, it is crucial you're defining your audience beforehand so you can target the right users and optimise your chance of reaching your goals. Blogging for the sake of writing is only adding to the unnecessary noise of the internet and that's when people will start to tune out.
Now, how to set up buyer personas?
Buyer personas are a common method to help you define an audience efficiently. Here's a previous blog where Chloe explains how to set up client personas step by step.
Keep in mind you should be monitoring your audience as well. Do ponder if your buyer personas are changing or your set goals are changing as well. You should be flexible with your buyer personas as you start to market your product or services – you might find out there'a target audience you didn't initially think of.
Be open to changing audiences and re-adjust your content strategy accordingly.
4. Consistency
One of the most difficult things to do when having a blog is keeping consistency.
Not being consistent makes you miss opportunities but mainly hinders your ability to build a relationship with your audience. It's all about finding a balance between posting regularly, not too much but not too little.
5. Content Calendar
You've learned what you need to do now in order for you to establish your blog content strategy, but how to remember all of those items? And make sure you include them in your blog?
A content calendar is a response to this dilemma. Having it written down and kept in a calendar will not only help you be more organised it is also part of the reason why your blog grows over time. A content calendar will work as a hub you can always come back to, one blog after the other. Keep all the information together so can clearly see the path you're supposed to be and if you're reaching your goals.
We've created this PDF template to help you start getting your content organised…go ahead, use and abuse that download button.
Forty8creates downloadable template content calendar template PDF(1)
Don't forget your blog content strategy needs to be constantly monitored. Run frequent tests and see what works and what doesn't.
Remember that what might work for some brands might be the worse solution for others. Keep it you, because no one can do you better than you.
And there you go.. How to strategise your blog content so you can get the optimal results for your business.
Let us know how it goes!