How to Increase Ticket Sales – Tactics for Your Event

How to get people to attend your event
Hosting a New Years gig? Perhaps a Christmas event? Or preparing for a January conference? Here's what you need to do to get tickets to be flying off the shelf.
Show Love To Your Supporters
Have you organised this event before? Bonus points for you: you can reward last year's attendees by offering a discount to previous guests. Or perhaps a free drink? Pick what's best suited according to the nature of your business and go to town. This is a great strategy to attract previous attenders.
Just like in marketing it's easier to re-market to visitors that already are familiarised with your brand, it's easier to convince visitors to participate in your event if they've previously attended it and are accustomed to it.
Early Bird Gets the Worm
Incentivising a lower-price point for earlier guests is a great way to guarantee you have interested prospects early on. Ensure your tickets are connected to booking/reminders via Google calendars. This will remind your guests a few days prior and allow them to accommodate their schedule to the event.
Flexibility
Speaking of tickets, in order to promote your event, offering a flexible package is a must.
Many events still only cater and offer 3 days passes (mainly in the business world) that can be quite expensive and off-putting.
One way to beat this is to ensure you're catering to different kinds of passes, tickets and flexible ones as well.

If the event happens to be suitable, please don't forget to also offer a student ticket as well. It's tough out there!
Venue Promotion
Believe or not, your super cool event just isn't enough to lude people in. It's important to emphasise how cool your venue is as well.
By highlighting the venue in which your event is going to be taken in place in, you can further amplify your choices for guest attendance.
This because for many people, space and atmosphere is much more important than the event itself. Especially for people that go with the intention to network.
So make sure you're showcasing your venue when describing your event. This will add extra bonus points to guests on the defence about going.
Event Sponsors
Partnering with organisations it's a great way to sell tickets as they can bring their audiences along into the event. Regardless of the sponsors, you can always resource their networks as well and sell additional event tickets this way.
They might know someone, that knows someone, that can bring the whole office to your event.
Go Team Go!
Don't forget about your team. Incentive your team to "sell" tickets as well.
You can put a friendly competition into place to incentivise tickets sales. For instance, the person who sells the most tickets can win a drinks tab or cinema voucher. Or the honour of not having to do the dishes in the office for a week. Keep it friendly and playful and expect to be surprised by your team's network.
Video
You can create a short video advertising the event.
There's plenty of stock free footage you can use to advertise your event.
Why not cover more ground and higher the chances for ticket sales by prepping a video to post on social media, website and other event platforms? If you need help about video editing for your business, we wrote a blog about it, if you're interested. Although…perhaps we should have done a video instead.
Social Media
Depending on the size and relevance of your event there are a lot of marketing activities you can tap in, in regards to social media. It all varies depending on your preferred tactics, size, audience and budget. If the event justifies it you can even create specific social media profiles for it. Feel free to read to the following list of suggestions and create a plan that suits you best.
Social Media Influencers
Remember that an influencer doesn't have to fit the typical stereotype that's known online. As explained in a previous blog: How to Incorporate Micro-Influencers into Your Social Media Strategy, micro-influencing might be the solution for small businesses who can't afford with overpriced influencer marketing.
Just assure that the person you've picked has access to a vast list of contacts and connections. Your best bet might be to check LinkedIn and see who's a frequent poster and has high engagement levels within the network. Check out the F8C blog on Micro-Influencing, for more in-depth of how you can harness micro-influencers for your event.
Hashtag
We've mentioned in a previous blog post, how a hashtag (especially if personalised) can reach out to audiences. A personalised hashtag can attract attention to your event by various different users.
We have a blog about creating a hashtag for your business so we're not going to bore you too much with it. But if you want to learn about all the steps to curating your own hashtag give it a read!
LinkedIn!
This platform is one of the most useful and practical social media platforms you can use for your events.
LinkedIn groups traditionally have a higher engagement rate so consider posting a link to your event in them. While we're on the topic…consider facebook groups as well and even Meetup.com. This is a great way to spread awareness and make your event known outside your networking realm.
Btw, if you want to follow us on LinkedIn here's our profile… we might or might not share your event on our page.
Advertising
Again, depending on your budget you might want to consider implementing ads. There's plenty of advertising you can opt for, so keep that in mind as one of the options.
Here are some the platforms in which you can advertise on: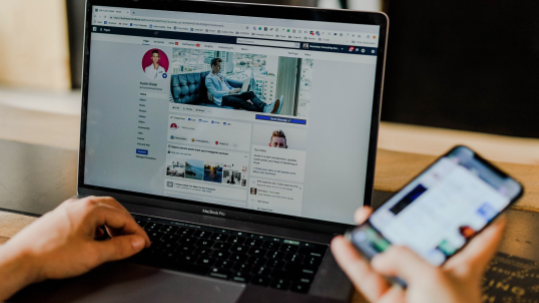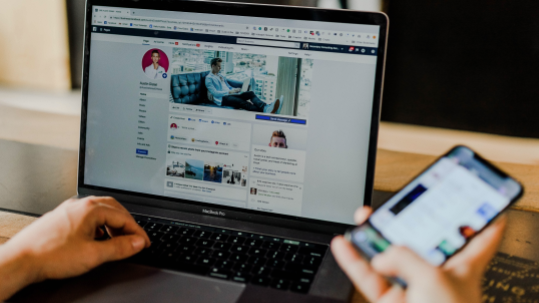 In Conclusion…
So these were all of our tips to promote ticket selling for your event. That's it that's all we got.
This is going to be your best event eva! We know it!
Let us know how it goes…and if you have some funny pics from it please send it to us straight away.
That's an extremely high priority.