How Do I Use Video for My Brand?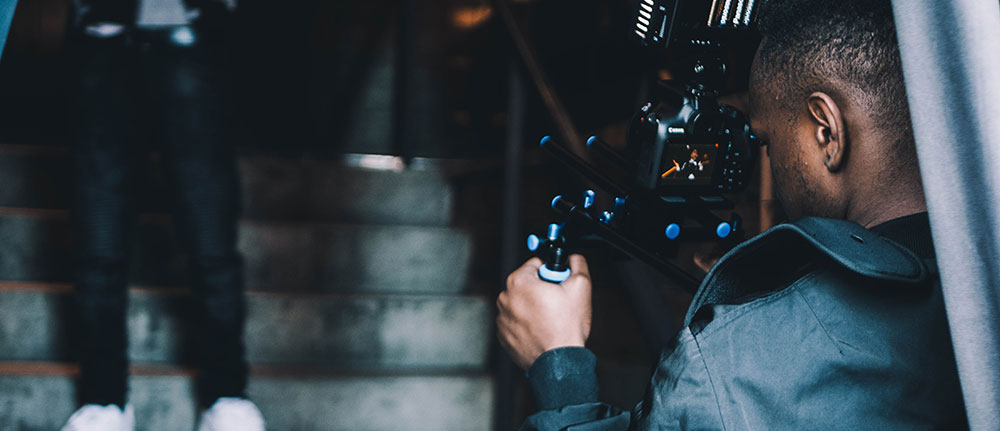 Did you know that authenticity is one of the most important factors to keep customers coming back?
It's all about showing your potential clients that your business is real, approachable, transparent and in touch with the times – or even ahead of the curve.
Showing potential customers that your business is a dynamic, authentic brand is incredibly valuable.
Using video is a great way to show the face behind the logo, making use of an emerging technology that is getting a lot of hype, as well as working with your existing marketing strategy.
Why is Video Useful?
There are a lot of reasons why you might consider using video or live video components within your wider branding strategy. Stats show that 42% of shoppers would like to see more product demo videos and 54% of consumers want to see more video content from a brand or business they support. Overall, video usage in sales conversations has increased from 25% to 37%.
A video might be especially worthwhile to consider for those who have products to sell online. 90% of users say seeing an online video about a product helps with the decision making process.
The fact is the internet is filled with text. Offering up something a little bit different can really make your online presence stand out from the crowd. Live video is just the next step in this process, as you give followers and fans a chance to really get to know the brand.
Don't forget too that Google really loves video content. Videos will encourage people to spend more time on your site. The more time they spend there, the more search engines will value your content.
According to Moovly, you're 53 times more likely to appear on Google first if you have a video embedded on your website.
You can always create videos to embed on a website via sites like YouTube or Vimeo, but new streaming services are becoming increasingly popular as well.
Periscope, Facebook Live and now even YouTube are offering streaming services. Facebook Live, in particular, has been making waves, as users are able to react to individual parts of a video, giving you engagement data in real time.
What Can I Use Video For?
There are a whole host of ways that video (and especially live video) is useful. Take a look at these suggestions:
1. Create special product launches or announcements
If you have some news for your clients, why not make a big deal about it?
If it's something your users would want to know then you should capitalise on this and do your best to reach them as soon as possible. People love to feel 'in the know' about a brand they like and trust.
You can build this rapport by creating a friendly, accessible vibe through a live video stream. It shows your brand is adaptable, reachable and transparent, as it is an instantaneous way to engage your audience.
2. Uniquely promote events
The most straightforward way you might use static or live video is to promote a business event. Live video is a great way to get your business events out to those who might not be able to attend in person. Extending the reach of your event can potentially create a much bigger splash for the same number of resources.
After all, the purpose of an event is to get people in touch with a different side of your business. Why not turn every screen into a potential access point? That way you might be gathering potential clients from all walks of life and from anywhere in the world that your video streams.
Talk about capitalising on your promotion stream!
3. Offer a "behind the scenes" look at your business
Whether you're producing a great product, offering a unique service, or want to just get to know clients better, there are always ways to peel back the outer layers and get in touch with your customer base.
People who love and trust a brand are always interested to know what goes on behind the scenes. If you're comfortable revealing it, you can always offer insights into manufacturing, decision making, or just the characters at work in your brand.
4. Collaborate with similar businesses
Collaborations via video or live stream allow companies with partially overlapping  (yet separate) audiences to capitalise on each other's following.
It means contributing to each other's brand identity and allowing people interested in similar business services to find you. This can be achieved in several ways, and video provides a way to merge interests in a way that feels natural and accessible to the brand.
5. Start a discussion with your audience or client base
Why not get to know your brand's audience better? Streaming gives you an opportunity to talk directly with interested, existing or potential clients. Through streaming, you can answer their concerns or questions directly.
It creates a conversation and opens up trust. Often viewers will be more comfortable commenting and chatting with you as you stream than they might on a written survey.
It provides people with a more direct line of communication so they feel they are really being heard, rather than just filling another form. This is a great opportunity to learn a lot to boost your existing marketing strategy.
It's also a cost-effective way to contact your customers, involving way less bureaucracy.
Increase engagement and audience participation, let people feel a part of your brand!
6. Offer additional valuable content – beyond a static website or standard social media update
You might host an interview or discussion with a panel, you might find someone who is willing to endorse your product or business – whatever the case, a video is a chance to tie into a wider network of experts in your field.
Make your brand an 'influencer' by participating in a wider community of thinkers, movers and shakers in that arena! It's a great opportunity to capitalise on cross-promotion as well. It taps into your expert status, demonstrating how valuable your brand can be.
It's about sharing great information or useful advice, instead of just selling all the time. This turns your brand into a trustworthy source, not just a business.
All in all, video, and particularly live video, is sweeping across branding efforts online. So many online marketers are jumping on this trend of making integration of video a significant priority. Consider how you might best use this medium to help your brand grow and shine online.
Let us know how your efforts affect your marketing strategy!
We here at Forty8Creates would love to see videos of your business online. 🙂