How to Incorporate Micro-Influencers into Your Social Media Strategy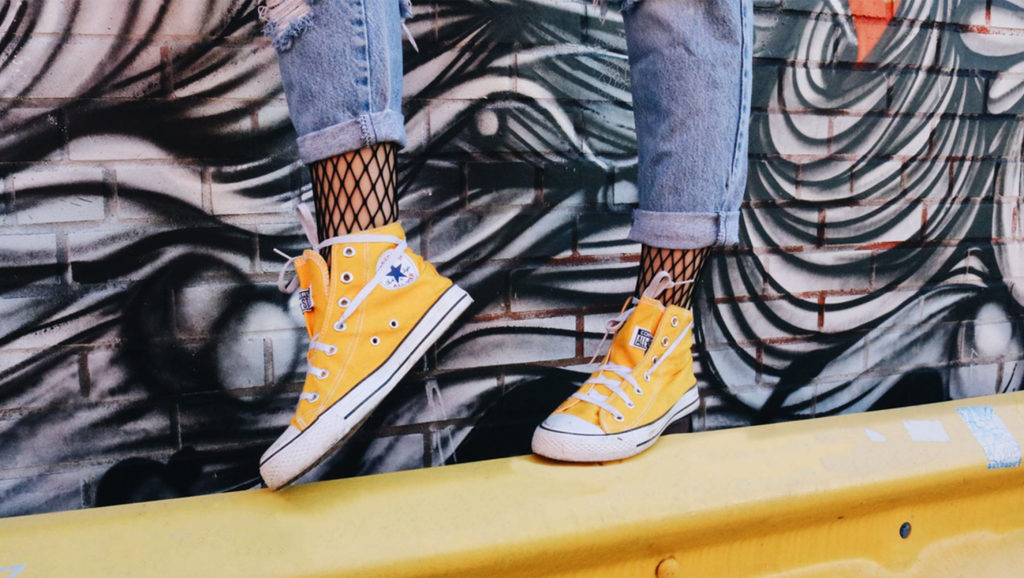 | | |
| --- | --- |
| | "I love this [Product] by @insertbrandnamehere, thanks for always making me look my best! Link in bio to purchase with my discount code." |
| | |
| --- | --- |
| | "Hey guys what's up? I'm super excited to say this video today is sponsored by [BrandName]! Check out my special promo code in the description below." |
| | |
| --- | --- |
| | "I am absolutely living for the new [ProductName] by @insertbrandnamehere. Anyone else agree? RT for a chance to win a freebie!" |
Any of these sound familiar to you? These promotional plugs always sound like a friend is talking directly to you. Frankly, that's the point. Have you purchased or changed your opinion on a particular brand or product because someone you follow on social media promoted it?
If so, you may have been influenced. Ok, I know that sounds a bit dramatic. But if that interaction ended in a purchase or even an interest or awareness in the product, the post was successful. The goal was extended reach and it was achieved.
So, how can a small business or brand get involved with influencer marketing without totally breaking the bank?
Micro-influencers. Wait, what is that? In short, they are influencers with a smaller following and a niche audience. We'll get to more on that in this blog with the basics and general info of what a micro-influencer is, micro-influencer benefits, the effectiveness of micro-influencers and how to start incorporating them into your social media strategy.
Let's get #sponsored.
The Influencer Effect
Before going more in-depth into micro-influencers, let's look at the general definition of an influencer.
An influencer is an individual with the ability to affect purchase decisions of the audience they actively engage with. Many of these accounts have anywhere from hundreds of thousands to millions of followers. Their following typically depends on the size of their niche. Influencers are made up of celebrities and bloggers alike. All influencers have a large following on online media channels.
If you are active on any of the most popular social media channels such as Twitter, Instagram, Facebook or YouTube, it is extremely likely you have run into a sponsored post, video or image at some point when browsing your feed. You probably also follow a few celebrities and maybe several interesting bloggers, vloggers, or online personalities.
When celebrities partner with a certain brand via online platforms, these deals can involve insane amounts of money for just one sponsored post. Look to Selena Gomez's Instagram for example. She reigns queen with a whopping 143 million followers and growing. She far exceeds any other account on the platform. She's only second to the official Instagram account. (Yes, even more than Beyoncé's Instagram, with 118 million.)
One sponsored post by Selena is reported to be worth up to $550,000. I know what you are thinking, there is NO way the average medium to small sized business could ever afford a price tag like that, and you are absolutely right.
Smaller companies have to search elsewhere for less extortionately priced opportunities for partnerships. The key is to seek out more attainable influencers, such as micro-influencers. Micro-influencers have a smaller niche audience such as industry experts, thought leaders, content creators, and bloggers.
Micro-influencers offer the unique opportunity for businesses of all sizes to be able to invest less, but still have a significant impact and reach to their specialised target audience. But why is that? We will cover more on this next.
What is a Micro-Influencer?
So now that we know what an influencer is, let's go into a bit more detail on what makes someone a micro-influencer and the types of niches they cover to better understand how to utilise them for your brand.
Micro-influencers are social media personalities described as everyday people who have gained followers through their online platforms. They are considered experts in their specific niches, and they range from food bloggers and travel vloggers to Instagram beauty gurus and lifestyle YouTubers.
As far as the number of followers goes, the definition and the actual number is a bit of a grey area. Forbes states a micro-influencer is between 1,000 to 100,000 followers. Whereas other sources, such as Social Media Today, say they usually have less than 10,000 followers. The Startup suggests a happy medium, more specifically that 30,000 or less is the ideal number for micro-influencers to partner with marketers.
To sum up the follower count confusion, Brand24 says it's less about actual numbers:
"Micro-influence is not defined by the number of one's social following but the relevant conversation groups that a buyer engages in."

Tom – Brand24
According to influencer marketing agency Hire Influence, the following niches rank as the top industries (also referred to as verticals) for influencer markets.
Fashion/Beauty
Travel/Lifestyle
Celebrity/Entertainment
Sports/Gaming
Health/Fitness
Family/Home/Parenting
Business/Tech
The 2018 Global Web Index survey broke these categories into gender preferences. The survey found: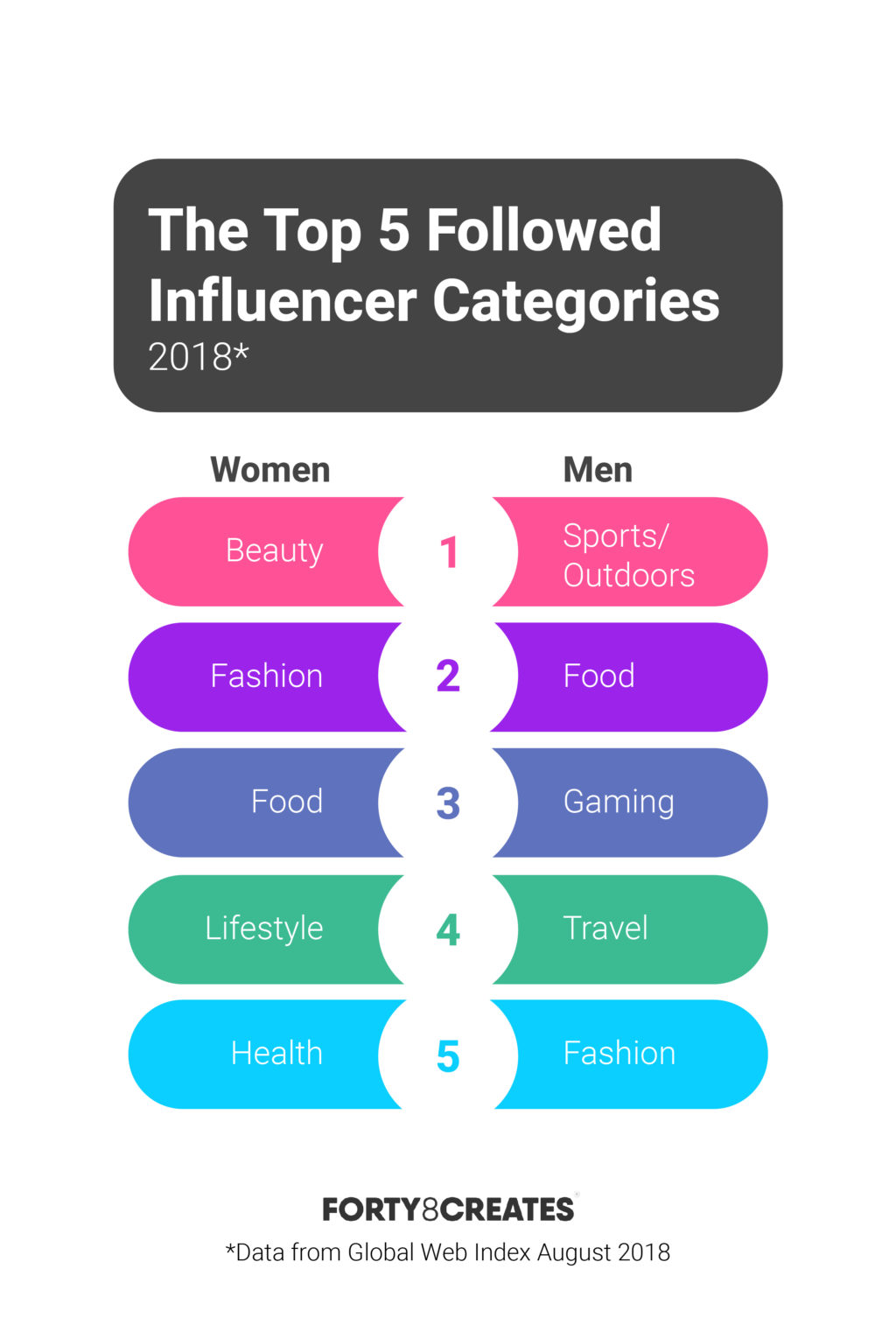 Now that we have a better understanding of what micro-influencers are and what types of industries they cover, let's take a look at some real-life examples of who micro-influencers are.
Who are Micro-Influencers?
Since micro-influencers are not considered celebrities and are more so considered ordinary people, they tend to be seen as more relatable and trusting overall.
To get an idea of what actual sponsored posts look like, here are a few examples of micro-influencers and their content.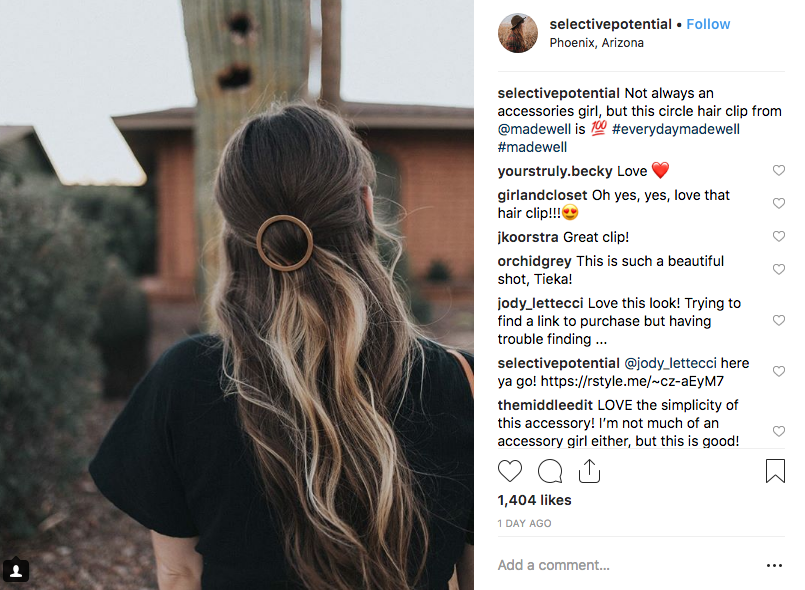 Fashion blogger Tieka Ellis is modelling a hair accessory on her Instagram account. Not only does she post about the product but she also engages with her followers as seen with a comment requesting to have a link to buy the product for which she replied to. Her followers are looking for fashion and style inspiration, the sponsored product posts are very subtle advertising just with added branded hashtags and links provided to the product.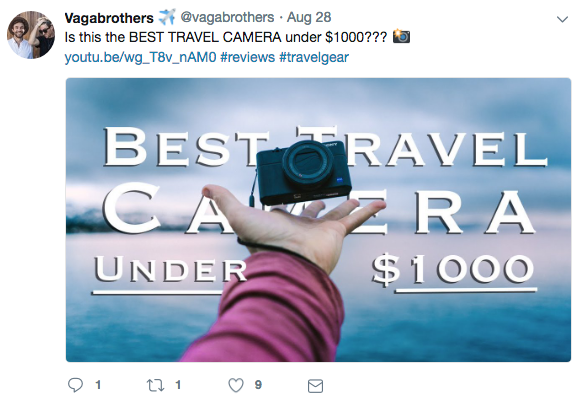 Via @vagabrothers
Here's a tweet example from travel vloggers The Vagabrothers highlighting their sponsored review of a Sony camera on their YouTube Channel. The Vagabrothers are providing their review of a relevant product for their niche market of followers who have an interest in travelling.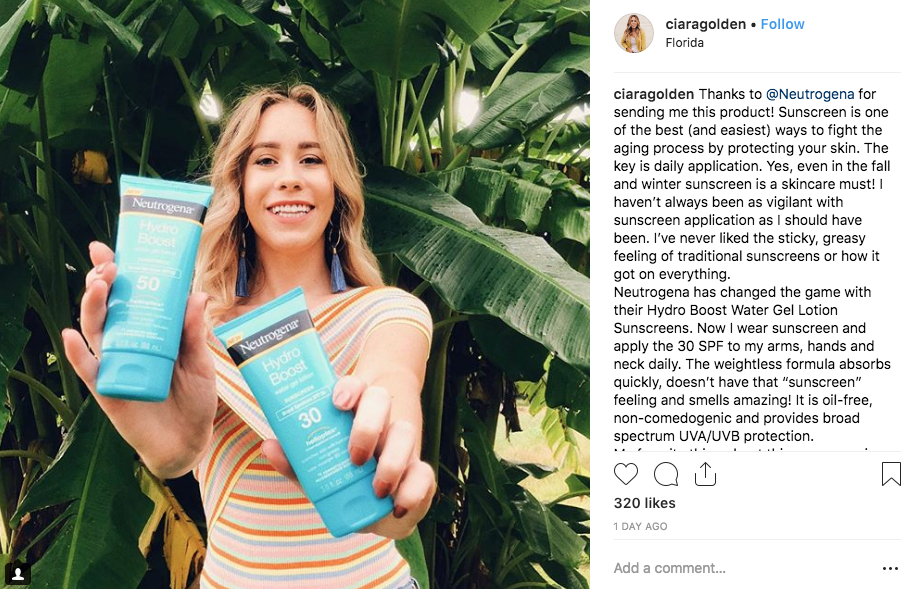 Via @ciaragolden
And lastly, fashion, beauty and lifestyle blogger Ciara Autumn with a sponsored post on her Instagram account. She goes in depth in the post about the product with hashtags at the end letting users know it's a sponsored post and that Neutrogena sent her these products.
Benefits of Working with Micro-Influencers
So now we know what a micro-influencer is and who they are, why use micro-influencers? What are the main benefits of incorporating them into your marketing plan?
Higher Levels of Engagement
Micro-influencers are effective.
Even though micro-influencers have fewer followers than some influencers they still tend to have more followers than the average social media user. And more importantly, there tends to be a higher level of engagement. A study by HelloSociety found Instagram micro-influencers have 60% higher engagement rates than those who have more followers. Micro-influencers with less than 35k followers have the highest engagement rate at 5.3%, it then drops to half the engagement at 2.5% when the followers increase to the range between 35K and 50K.
It makes sense that, in terms of engagement, if an influencer has a large follower count they can get more actual likes on a post than a micro-influencer. When it comes to measuring the most critical levels of engagement, though, such as genuine comments, contest participation, tagging their friends in posts, and the number of actual sales, micro-influencers showed much higher levels of success.
Another point to consider: Instagram changed its algorithm over the last year to be similar to Facebook's algorithm. With the new changes, quality content and profiles users interact with are seen first over promoted content from larger brands. Thus, making micro-influencer posts more visible.
Cost Effectiveness and Affordability
Simply put, micro-influencers are just more affordable to work with. The partnership cost is less than with more substantial influencers or celebrities. This enables businesses and brands to be able to utilise a number of several micro-influencers across different social platforms at a fraction of the cost.
A survey conducted by BlogLovin' found that 84% of micro-influencers charge, on average, no more than $250 per sponsored Instagram post, with 97% charging less than $500 per post. It is even more affordable on Twitter, with 90% charging less than $150 per branded tweet and 96% charging less than $200.
Advocates for Your Brand
When reaching out to a specific micro-influencer to represent and promote your brand make sure to choose one in the right niche market. This way, it is likely they will already have an interest in the type of services or products you provide as it coincides with what they already use in their life.
A promoted post from a micro-influencer shows their followers the influencer loves the service or product. It typically aligns with their interests and speciality.
Since you've approached a mico-influencer with a true interest in your product or service, there's potential for them to become your brand advocate.
Often sponsored posts involve some type of review or anecdote about your brand. When the influencer's audience watches their video or reads their blog post review, the review helps convey the influencer's honest opinion and shows they actually have used the product or service.
Relatability and Trust with Followers
Micro-influencers are seen as more relatable than celebrities. Followers tend to be more trusting of influencers. They treat them more like a friend than a removed celebrity or public figure. The average social media follower typically looks at a micro-influencer as a real person posting authentic content. They are seen as someone they can relate to on a personal level.
When a famous celebrity has a sponsored post, people may see the post as them getting another massive paycheck to pose and promote a product they don't actually use. Whereas if a micro-influencer does the same, the post is seen as a genuine endorsement.
Since micro-influencers are more relatable – remember, they're everyday people like you and me – their audience feels as though they can trust their reviews and product offerings. The influencer should take the responsibility of their followers trusting them seriously.
[sidenote]A micro-influencer poses the risk of losing their following if they promote something they don't believe in or that's not in line with their values.[/sidenote]
Micro-influencers should always put their followers first, compared to celebrities who may not have that personal connection with their millions of followers.
Experts in Their Niche Market
Many micro-influencers start out as bloggers and with that comes a specific passion. Trough this, they have decided to share their experiences or expertise with the world. A micro-influencer loves what they do. They tend to focus on particular areas such as travel, health, and sports but can be any area of interest. This focused interest helps them become viewed as an expert on the topic and helps attract a following with the same interests.
For example, if someone loves experimenting with makeup looks, they could start an Instagram to post tutorials for different looks. Their Instagram could develop a specific niche following of other makeup lovers. Let's say you are launching your own makeup line. Reaching out to that beauty micro-influencer will help you reach a targeted audience of makeup lovers.
How to Get Started with Micro-Influencers
You've decided on the niche audience for your company. Now it's time to incorporate micro-influencers into your social media plan. To do this, you'll need a micro-influencer strategy. Yes, a strategy within the strategy! Properly leveraging micro-influencers will ensure your campaigns are successful.
To begin, how do you start identifying accounts you would like to work with and developing a campaign?
1. Find the Right Micro-Influencer
Firstly, make sure the influencer you're partnering with has similar demographics to those of your clients or target audience. Think about things like age, location, gender, occupation, industry, interests and hobbies.
Start by researching what your clients already like or follow on their various social media channels. Take note of their followers, pages they like as well as interests listed. Also, look through influencers who have already mentioned your brand or have used it before. Then have a look at who you already follow and see who you think might be a relevant candidate.
Hashtag research is a great way to expand the search. Researching hashtags to find specific topics and on-brand keywords tend to lead to relevant influencers. Check out local bloggers and other related blogs that have an audience who may be interested in your brand.
2. Engage With Your Candidates
Once you have narrowed down your list of potential micro-influencers to work with, start to genuinely engage with them. Follow them, like their posts, comment and show your appreciation for their content early on.
Build a mutually beneficial relationship. This way when reaching out to them via direct message or email for future campaigns they are more likely to respond.
3. Outline the Campaign Details
After reaching out to a micro-influencer, discuss and negotiate a price point to start. You can then arrange to send samples or provide free trials where applicable depending on what your business does. This way they can try out your product or service themselves and then post photos, videos or reviews to share with their followers.
A great way to add a personalised touch to the post is by the influencer telling an anecdote to their audience about their experience using your product or service. Provide an incentive for their followers by providing a unique discount code exclusively for them.
4. Make Brand Guidelines Clear
As a best practice, develop a guideline to ensure brand consistency amongst the micro-influencers you work with. Beforehand, brief your micro-influencer by defining your campaign goals, branding and company culture in an elevator pitch format. Align your brand imagery and messaging for the specific campaign with your overall marketing strategy. Clearly, communicate the guidelines to the influencer you are working with.
You can also provide them with an overall summary outlining your service or product they can put into their own words. If you have some, include your branded hashtags. The influencer will then have a guidance pattern to work from and successfully recreate the same company feeling.
5. Engage with Multiple Micro-Influencers
Aim to run an ongoing campaign with your influencers and engage with multiple micro-influencers to increase your reach. This way you have a lasting impression and more opportunities to expose your brand to new and relevant audiences.
To add to your inspiration, Koa Organic Beverages company had a successful campaign utilising multiple micro-influencers. They leverage social media influencers niched in health, fitness and yoga along with the branded hashtags #drinkkoa and #morekoaplease.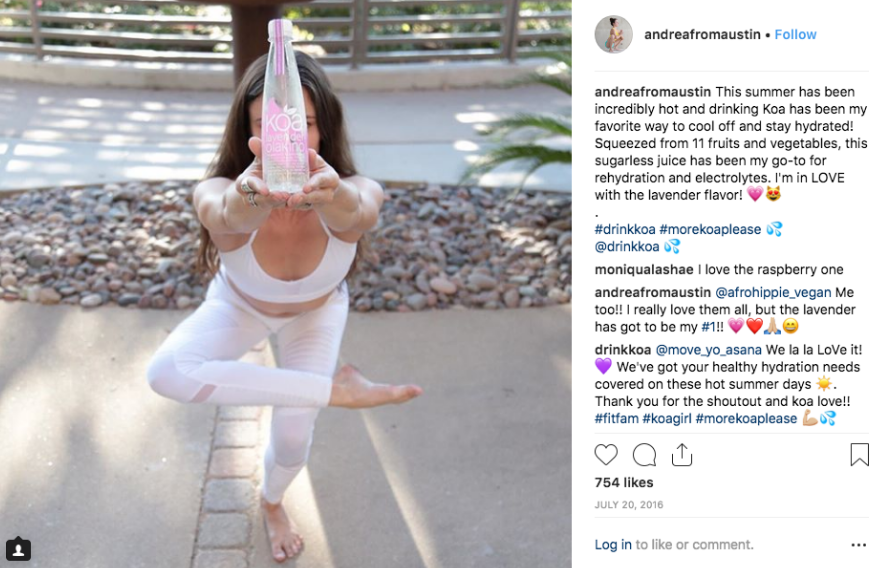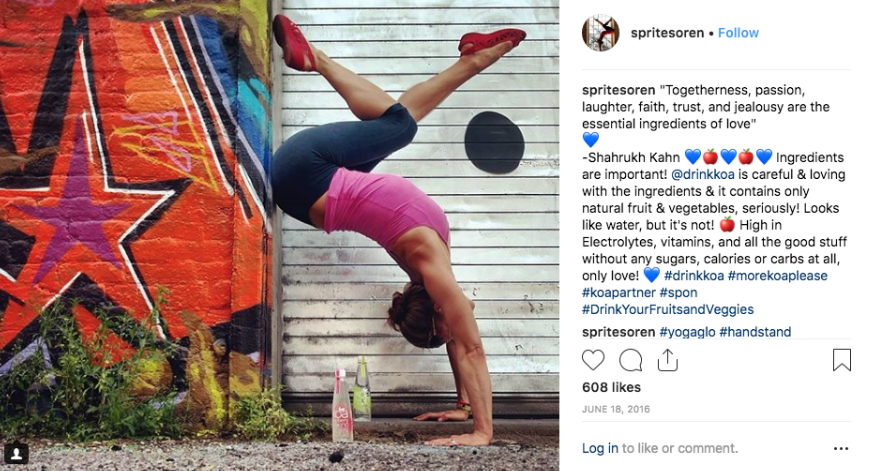 Via @spritesoren
And with that, we hope you now have a greater understanding of what micro-influencers are and how they can benefit and grow your business. Partnering with micro-influencers is just another element to build your social media strategy and reach audiences that align with your target niche.
Micro-influencers can be incorporated without having to save up a considerable amount of funds to make it happen. Start searching and let us know your successes and tips along the way!