11 Social Media Mistakes You're Probably Making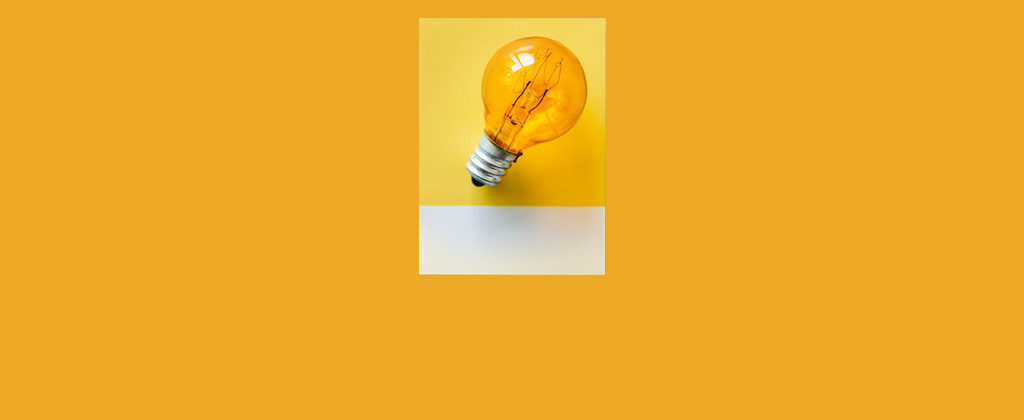 How You Can Optimise Your Marketing Strategy On Social Media – The Right Way
So you've been posting on your social media regularly and everything's going great, but somehow you haven't seen any growth. Hmm, I wonder why. Maybe you're performing one of these fatal social media mistakes.
Learn all about the biggest and most common social media mistakes to avoid – ones you're probably making without realising it. We've also added some cheeky tips that teach you how to fix and avoid the top mistakes. Helping to keep you on track with your business's marketing strategy. Can we hear a yay!
1. Strategy is the Most Important Aspect
Not having a clear, defined social media strategy is bad for business. Just like you wouldn't go on a trip without planning and packing everything you need with you, you can't possibly go into social media without at least having a slight idea of what to do.
Try and strategise your content as much as you can. Tailor your content to your audience. Your strategy should also include your industry and niche. This will be further developed by optimising for ideal post time, good quality content and utilising cross-promotion.
We also suggest you're scheduling everything and organising a content calendar to orient you throughout the whole process.
2. Using the Wrong Tone of Voice on the Wrong Audience
One of the most common social media mistakes is not targeting the right audience.
[sidenote]Everything comes back to you targeting the right audience.[/sidenote]
This starts with you researching who your audience is and how you should address them. That's step number one in order to reach results. Your audience is always your priority.
It's a waste of time and effort addressing an audience not interested in your business in the long run. Do your homework from the get-go. Continually utilise the analytics and insights tools available on your social media channels, as well as other data tools. Focus your strategy on the type of people consuming your product or services and target them with your social media. Adjust your content accordingly as you gather more data.
If hypothetically, most of your audience are women, then go ahead and target towards women. If your audience is millennials then you can now opt for a tone of voice that resonates well with the millennial generation. Don't apply wide sweeps of judgement to your idea of what will resonate with your audience, though – use the data to inform you.
One of the best methods to define an audience and adjust a correct tone of voice to them is the client personas method. Client personas are a method that describes a detailed sketch of your audience. Here's a Forty8Creates blog explaining how you can create your client personas or "avatars" so you can hopefully start aiming your content at the right audience using the right tone of voice.
3. Not Being Authentic
Keeping your content safe and general rather than tailored and personalised to your audience is a really big no. Not building an authentic connection could be one of the reasons why your audience isn't coming back for more.
According to Forbes, 43% of millennials rank authenticity over content.
With stats like that, it's no longer a debate, your brand needs to be authentic and tailored to your audience.
Aim at being yourself. Offer your customers information they're truly interested in. Whether that's being entertained with a funny meme or a download for a great resource guide. And your channels can offer both of those things – information and entertainment – and they should. As long as each post is authentic to what your company represents and the customers you want to attract.
4. Not Addressing the Hate
Failing to deal with negativity is one of the most common social media mistakes, and also one of the most comprehensive mistakes to date. We get it, why feed into the hate?
However, this is the wrong response. By responding to a negative comment or interaction on one of your posts, you aren't "feeding the hate" but demonstrating to your customers that you care. How do you react when you see bad reviews on Yelp, Facebook or negative comments that have no response? Probably that the company hasn't taken the time or interest in fixing those issues.
If you need some inspiration on what to do or say, here's a brilliant blog post by Glassdoor for employers that guides you through 5 CEO responses to negative feedback.
5. Relying on Stock Images
Do try to avoid using too many stock images or impersonal content. General posts are fine in reduced quantity but everyday use can make your brand impersonal and distant (even if you have the best intentions for your business).
According to Hubspot, 41.5% of marketers said that original graphics, such as infographics and illustrations, performed best compared with stock images.
It's time to produce your own imagery and show insight into your brand.
6. Avoiding Relevant Content
Try and jump into current trends and new information that is relevant to your industry so your social media content is current, reliable and user-oriented. You want to be a go-to for your audience.
Your relevant content could include behind the scenes of your day, insights into your office, or commentary on a new trend or industry update.
After this, you can indeed add evergreen content – content that is always relevant to your user – but don't solely rely on evergreen content for your feeds.
7. Copying and Pasting
Copying and pasting the same content across different social media platforms just isn't enough anymore.
Your followers follow you on different platforms for a reason. They won't be interested in following your Twitter, Pinterest, Facebook and Instagram if it's full of the same updates. Tailor content to each platform. Part of your social media strategy will be determining the goals for each of your platforms, from there the type of content will follow.
Let's be honest, I check my phone way too many times to not notice your post on Facebook is the exact same one on Instagram. Here's a blog post from Hootsuite that goes into depth and explores the reasoning of why you shouldn't post the exact same content across social media channels.
If you don't have the bandwidth to create different content for each platform, at least tweak the content to be ideal for each channel. Do get in the habit of adding a different image and changing the caption or at least resizing the image to be an optimal size for each social channel.
It doesn't mean you can't promote your freshly-made content on your social media channels, but it does mean you should have a variation of posts across all social media.
8. Having an Inconsistent Presence
One of the most common challenges in digital marketing and social media is consistency. Try to keep your content consistent and timing consistent as well. After testing which times are optimal for your audience, try and establish a posting schedule.
It's important to keep consistency in order to develop trust with your audience. Consistency makes your brand look reliable, professional and charismatic. It can also increase engagement and brand reach by offering a more solid following. Consistency is crucial in the social media world.
9. Being Salezy
Overselling is a common 21st-century mistake. No one likes to be bombarded by sales or adverts on a lunch break – especially millennials.
Try not to make your posts all about selling or all about how great your product is. Being self-centered is never attractive.
I'm sure your products and services are great, but that won't be enough to attract customers.
[sidenote]Social media is about your audience, not you.[/sidenote]
I'm sure when you researched your target audience, they're ideal posts were not all about you but about updates that affect them or cool ways to use your product in their everyday life.
If your product is good, trust the process and let charisma and passion do the rest.
10. Not Having Social Media Sharing Buttons
Separating your social media from the rest of your marketing campaigns is a silly mistake.
Social media can be a force of power. Champion your followers by providing them with useful updates you create or updates they want to see. For instance, sharing your blog posts on Twitter can be beneficially for your followers. They get something out of them.
Having social share buttons on your website to share your content or access your social media should also be standard. Make sure you can fluidly transition from social media to your website and back to social media.
No shame in that game.
11. Manually Scheduling Every Post
In the moment updates and posts are encouraged and great for connecting with your audience. But if you want to succeed with the past ten tips, you need to be scheduling content.
Relying solely on manually posting content daily makes it harder to stay consistent with your social media posts as well as adds additional, unnecessary stress. It can also lead to more error.
Take a couple hours a week to analysis your past data, brainstorm new posts and schedule them on each platform. There are a bunch of social media tools that can you help you with this process.
Ok, so what have we learned today?
These social media mistakes to avoid all come back to strategising your social media content. Focusing on your unique audience and your unique point of view. Making it all about your followers.
Social media should be a space your company is having fun but it's also about connecting with potential customers. Avoiding these top 11 common mistakes will help you strengthen that connection.
So, do tell…Were you a victim of any of these mistakes? And if so, do you think you can fix them? Let us know on our social, we're a curious bunch.