Best Apps To Use in Conjunction With Instagram for Your Business Needs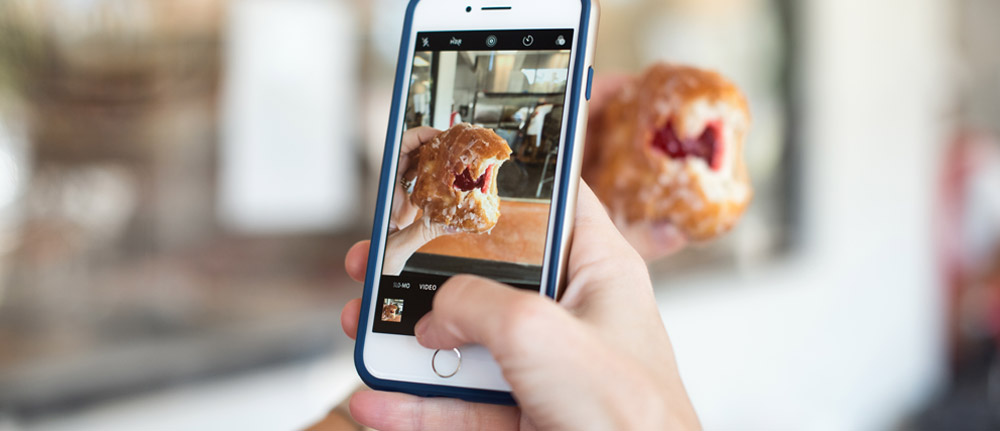 Are you #Instagramobsessed? No, well you better not you have a business to run. As you figured by now with our previous blog posts: How to Utilise Instagram for Businesses & How to Use Instagram Stories for Business we're quite keen on the use of Instagram and the direct positive influence that can have in your business. So whether you're an active Instagramer or just slowly getting into the hang of things we've researched a list of the best Instagram apps to help you with the gram so you don't have to.
Image Editing
Afterlight 2 app – £2.99
IOS
Android: not available, but here's the original afterlight
Described as the "Most powerful, full-featured photo editing experience on mobile." Afterlight 2 comes with 15 adjustment tools, 59 filters (27 adjustable original filters, 14 guest filters by various Instagram users, and the new season's filter pack with 18 filters) 66 textures, 15 presets of cropping & transforming tools and 77 frames.
Pixlr app – Free (with in-app purchases)
Photo collages, free effects, overlays, and filters.
Pixlr is a really good tool for basic efficient edits. Available on desktop, with Pixlr you can make collages, add effects, add overlays and pick through/choose through a variety of different filters.
Canva app – Free (with in-app purchases)
"Create beautiful designs and professional graphics with Canva."
Canva is a free Graphic Design app on your phone and desktop. You can create templates, graphics, and imagery perfect for Instagram. Found a quote you really like? On Canva you can make an image matching your theme and Instagram style with any quote you'll like. You don't need to search Tumblr for hours just to find one.
Enlight app-£3.99
IOS
Android: not available
Enlight won the Apple Design Award in 2017 and won the app of the year in 2015 by the app store in the UK. "The best all-in-one photo editor provides powerful tools that are easy to use." – Apple, Inc.
This app is an all-in-one, not only does it allow you to do graphs and typography on mobile it can also help you edit your pictures with special effects, overlays, superimpose images and double exposure. If you're thinking about taking Instagram up a notch then this is the app for you.
Facetune app – £3.99
This app so popular within younger generations that even connoted its own term: "Just facetune it".
With Facetune you can edit your face and body with the options given to you. You can erase, augment, reduce, add makeup, highlight what you like and hide what you don't with a tap. Spotted on a pic with hamburger sauce all over your cheeks? Just erase it with Facetune. If your Instagram is beauty oriented or requires pictures of a face quite a lot then this is the app you need.
Adobe Photoshop Express app – Free (with in-app purchases)
Photoshop but in your pocket. Do everything you normally do with photoshop only on your phone. There's a free version with the basic edits you'll need. If you already have an Adobe license you can link your account to the app.
VSCO app – Free (with in-app purchases)
Create, discover, and connect on VSCO®."
The best app for the variation of filters. You can find any filter you like here. Most of Instagramers have VSCO and commit to a couple of VSCO filters so they can easily match their profile theme. You can also edit your image (and video!) on VSCO and share it with the community online either through the VSCO app or through the Instagram hashtags #VSCO #VSCOCAM.
Prisma Photo Editor app – Free (with in-app purchases)
If you like Dramatic, this app is for you.
Artsy and noticeable filters for the ones that don't like it subtle.
Huji Photo app – Free (with in-app purchases)
IOS
Android: not available, here's a similar option 
Remember in the 90's when your mum used to take pictures and then develop them? Remember how the colour was so saturated and overly contrasted? That's what Huji Photo app does now. It literally replicates the look of a disposable camera. From the way you use it, to the pictures it takes, it's retro all the way through. If you pay for it you can automatically save it and choose in between a selection of retro effects which can be useful.
Litely app – Free (with in-app purchases)
IOS
Android: not available
If you're into natural looking photos enhanced slightly then Litely is the Instagram app for you.
Scheduling/Planning
Hootsuite app – Free (with in-app purchases)
"Save time by scheduling posts"
Hootsuite is the ultimate scheduler app.
If you schedule Instagram through Hootsuite, it will publish it for you. Hootsuite can also run tests for you in order for you to know the best timing for you to post a pic. Get analytics and business insights with this app.
PLANN app – Free (with in-app purchases)
"The all-inclusive Instagram management tool"
This Instagram app helps you plan and schedule your Instagram profile. This app also offers analytics insights.
It has won best mobile app awards.
UNUM app – Free (with in-app purchases)
"Design Perfection"
With UNUM you can plan to the dot what your Instagram profile looks like. Just upload your pictures and play around until they look ok to you. It mirrors the look of the Instagram profile, laying out your photos in a grid, so you can have theme perfection in your profile!
Followers
CrowdFire: Social Media Manager app – Free (with in-app purchases)
Crowd Fire schedules your Instagram posts and automatically looks for, finds and recommends articles and images tailored to your preferences.
"Crowdfire is the super smart Social Media Manager that's helping you grow online every day."
Instagram Stories
Font Candy app – Free (with in-app purchases)
IOS
Android: not available
You guessed it, this app is great for font pictures. If you post regular quotes or images with typography on it this is the app for you.
The eraser tool is great to create layering effects between image and font. You can also add artwork to your images.
Pic Collage app – Free (with in-app purchases)
Great to layout pictures for Instagram stories. This is the best app to layout your pictures in a nice way. You can choose from a variety of different layouts, textures, frames, and stickers to collage your pictures in any way you wish.
You can also edit with this app as it offers you a lot of tools you can use to edit such as the "whiten tool" that can be used to whiten the white colors to a crisp white.
Hashtags
Autohash app – Free (with in-app purchases)
IOS: Not available
Android
Coming up with hashtags is difficult, this app does it for you. This Instagram app, organises and generates a bunch of hashtags are organised by theme and relevance, just searching for what kind of hashtags your picture needs and voila, easy 1-2-3- hashtags.
Others
Repost for Instagram app – Free (with in-app purchases)
Essential for any Business Instagram user. This app serves the purpose to repost what other users posting and give them visibility credibility. If anyone in your area has reached and milestone and accomplishment report them on your Instagram can be used as a sign of admiration and respect.
Like all social media, from the outside, Instagram looks a lot easier to schedule and plan then it is. But with the help of these apps, you'll find your on-the-go posts and your pre-planned ones become more seamless. Our favourite Instagram apps help build the ultimate Instagram experience.
Do you have any other apps you use for Instagram? If so let us know in our social.