How to Incentivise Small Business Growth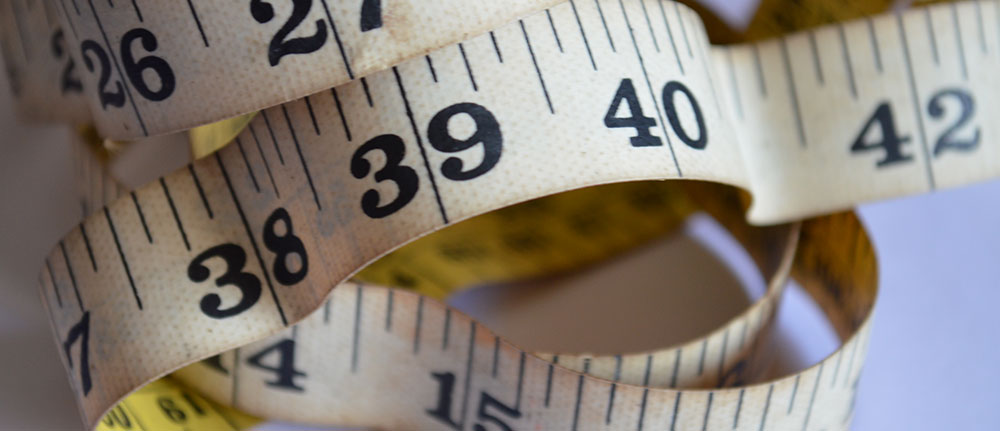 When you're growing as a small business there are a lot of things to think about to keep your business running smoothly, while also promoting business growth.
After all, when you've done the hard yards to get your business off the ground and operating nicely, thoughts inevitably turn to how to make your business better – and possibly bigger!
Taking on new clients or customers, expanding in numbers, exploring new markets; all of these can spell disaster if not managed effectively. At Forty8Creates we understand how tricky this can be. Here are our top tips for growing your small business without undoing the things that make your business great!
Know What Stage of Growth You're In
There are five stages of small business growth – existence, survival, success, take off and resource maturity. The best time to start thinking about potential business growth is from stage 3 (i.e. success) onward.
This is the stage when your business is established, it works, and it's proven it could continue working well.
At this point, it's a matter of deciding whether you want to expand the company at all.
Be wary of trying to expand too soon, before your business is really stable.
Pushing too hard can sometimes mean you haven't yet got all the processes in place to keep the business running smoothly.
With that being said, do not hesitate in reaching out for help. If work is feeling too overwhelming, to the point that you're struggling to cross your to-do list, why not consider some help? A freelancer, an PA, and an assistant they're all titles that can assist you with the workload.
Alternatively you can also consider, virtual assistants.
A virtual assistant is Forty8Creates recommendation if you're on the hunt for a reliable hand with the workload. Perfect for small businesses so you won't have to face the administrative side that comes with hiring someone.
Virtual Hub's mission aims at helping startups to scale and to ensure small business owners can maximise their resources. Check them out! Hopefully, this helps. You'll never know, maybe an extra hand it's all you need to conquer the world.
Don't Slip Up on Invoicing
After all, getting paid on time is important!
Late payments can really threaten your small business, and you don't want to resort to borrowing in order to cover costs because of delayed payments.
This means knowing what should be coming into the business accounts at any point. And also being aware of clients who consistently pay late.
This is a really tricky situation to balance but can be avoided with a bit of management upfront.
This might mean requiring a larger deposit or scheduling payments in a more thoughtful way to make sure you aren't left short.
You could consider offering discounts to clients who always pay ahead of time, or ask for a credit check on big projects for new clients.
Have a system in place to follow up on invoices.
Also, avoid any issues that arise from admin errors. And make sure you're billing the right client the right amount of money at the right time.
Reducing errors like these can cause delays, making your business growth harder to manage and control.
Cash is King – Get Cash Flow In Order!
Once cash flow is out of control it can be hard to reel things back in. set up a system of monitoring your cash flow, particularly if things are getting tight. You should be able to spot trouble by having a clear overview of incoming and outgoing costs.
It isn't about trying to predict the future – you're making educated guesses about a variety of elements of your business. This can include outgoing supplies of money like salaries, rent, taxes, benefits, equipment, travel, supplies, debt, advertising, and more.
Take advantage of when payments are actually due – schedule out with electronic payments to ensure things are timed to suit. If you do need to delay payments, it pays to have a good line of communication with your suppliers and your clients.
If you ever do find your business facing a shortfall, you'll need to reach out and either ask for payments sooner or get some credit, or raise money with sales.
The most important thing is to be able to spot this scenario before it comes about. Get the cash flow monitor in order first!
Prioritise Margin Over Turnover
Turnover generally means you can quote a nice neat figure as to how well your business is doing. But actually, margins are in many ways more important. As your business grows, operating costs also grow, which means you have to be making sure that they aren't growing faster than your income.
This means you need to be vigilant about managing overheads. We will definitely have more posts about how to cut back on overheads soon, but for the meantime, make sure to keep on the lookout for ways to economically manage your business. Offer incentives for good margins on sales – make sure your margins are steady.
Have Your Processes Down
In order to reach business growth naturally and sustainably, it's really important to have your business processes down.
This ties back to managing overheads. If your business has great onboarding processes, for instance, getting more staff on board will be much simpler and more efficient.
You should know and understand your business's processes for every aspect, from when you initially contact a potential customer or client, through to successful delivery of products or services, and ultimately, how you proceed to retain clients for the future. It's about having a strategy that works, and can be easily repeated by employees.
Once you have processes in place, they can always be tinkered with or improved. Make sure to settle these for a solid base to the growth of your business.
Build Your Staff
By this, we don't necessarily mean taking on new staff.
Of course, this can be really valuable when you find yourself in need of more resources to meet the demand of your clients. But don't neglect the staff you already have! Building on their skills and abilities will help your business grow as well.
By creating the kind of environment in which people are invested in and encouraged.
It's important that you build a company's culture in which your employees are happier and productive. These are some of the best practices to retain staff:
A good mix of on-the-job training
External industry-relevant training
Engaging in office learning activities
can mean that you'll develop the kind of growth culture that retains staff and helps them do their work more effectively.
We have lots of big ideas for how your small business can make the biggest impact. Here's hoping this article can get you started on the track to sustainable, positive growth!