Maintain Your Company Culture as You Grow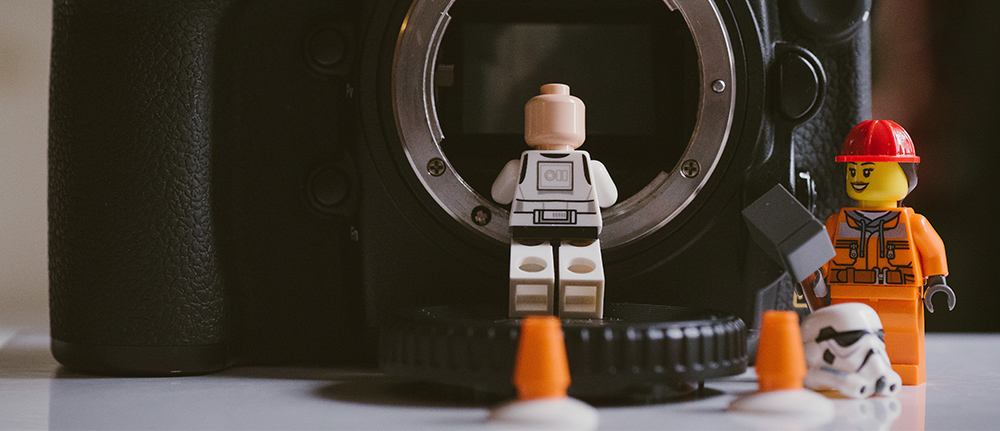 Company culture is the personality of your organisation. You learnt the importance of having a strong company culture not only for your bottom line but for your employees. And you worked hard to build a culture you're proud of and that keeps your team engaged.
But now you're expanding.
More people are being added to the team. They have different personalities and approaches. Your processes are fluctuating and your systems are changing. How do you keep hold of the culture you nurtured? How do you maintain your company culture?
We're sharing some tips that have helped us and our clients stay true to their unique company cultures as their business grows. Let's start at the beginning:
Focus on Hiring Practices
You're hiring a person for a new role at the company (or even better to replace someone who's been promoted) and you hire them on their skills. Let's be honest, we've all done it. We've been impressed by the resume and their past experiences and been sure that will be enough to carry them through.
Yeah, we've been wrong before, too.
Experience is highly important to the company and to someone's ability to excel in their role but for them to really excel within your company they need to fit in. They need to mesh with how the company does business. They need to be able to communicate with coworkers effectively – and efficiently.
Company culture really shines through during hiring. You want candidates that fit in with your team, your work structure, and your overall culture. Candidates want an organisation fit to their personality and their style – work and personal. Being open and clear about your organisational culture is a win-win.
Save yourself the time and heartbreak and focus not only on skills during your interview but also culture. If possible, get people they'll be directly working with involved to ensure personalities click. Share your values and ideals during the interview so they get a better idea of how you operate on a high level and a day-to-day basis.
Lead By Example
Now that you have the people in place to keep the company culture going the right way, you need to lead them.
Actionable company values are only as effective as the actions people take around them.
Yoda says.


Make sure as a leader in your organisation you're passionately upholding the company values. If you feel like you can't, head back to square one and re-evaluate what your organisational values are.
Not only will this motivate internal staff, it attracts other candidates.
Sara Blakely, the creator and CEO of Spanx, has, to some, an unconventional Instagram account. On Instagram, Sara is open about loving failure, embracing mistakes, the learning process and constantly innovating. This reflects the role of Spanx in the market as well. Spanx invented a new genre of women's wear and is constantly working to improve upon it. By mirroring how her company works in her personal branding and approach, Sara helps motivate employees and create a community – many times that extends past the workforce – helping her employees feel like they're part of the bigger picture.
Upholding the values can be something as seemingly small as congratulating someone on work well done or as large as having an Instagram account with 149,000 followers.
Who doesn't want to work for an approachable, open CEO?
By the top of the organisation fully embracing the company values, it will be easier for the entire organisation to see how valued and prioritised they are.
Nurture Internal Brand Ambassadors
As forceful and motivating as a great CEO is, you know the company is way more than one person.
In marketing, you'll often hear the benefits of brand ambassadors. They can elevate your brand and help create word-of-mouth marketing – real people upholding and shouting about your brand will always go farther than you toting how great you are.
External brand ambassadors are the people who are obsessed with your product and love you as a company; think of beauty bloggers promoting their favourite makeup brands – they believe in the product and usually have completed research into the company itself.
Internal brand ambassadors are often overlooked, though. These are employees who embody your brand and are passionate about your offerings. As you grow, these nurturements should grow as well.
Internal brand ambassadors are like the team cheerleaders – they'll get people excited about new initiatives and be happy to share updates across social media. Never underestimate their influence.
Keep Traditions
It's tempting as you grow to not celebrate the same way as you would have in the past. Keeping traditions and staying true to the fundamentals of the company ensures your company culture has the same essence it did at the start.
The Skimm has weekly team meetings where everyone talks through the highs and lows of their week – usually un-work related. They started as two founders on the couch and have gone through numerous rounds of investment (just closing on another one). Going to a team of two to a team of fifty, the team meeting sound bites stay as a feature on their social media.


Traditions like this instil company culture.
Obviously, some things have to change as your company grows. Maybe you can no longer keep the process of checking in at the end of the day with every employee, but you can keep to it in essence by creating a time in the weekly team meeting to touch on everyone's schedule, life, and workload.
Integrating the fundamentals, like you did when creating your company values, keeps it so the company culture and essence stays true.
Emphasise Effective Communication
More people = more complications. There are pros and cons to a smaller team but overall it's a lot harder to have one-on-one time with a team of eleven than it is a team of three.
That's where communication comes into play.
Communication played a large role in establishing your culture, and it will continue to do so. Especially as your team grows, processes and ways of doing things will change.
There are a couple of elements that come into communication as you grow:
Trust
Openness about weaknesses
We Need Trust
Before, maybe you could check over work and have a touchpoint in all projects and processes; as the team grows this may not be the case. You have to trust people are getting stuff done. And trust they will communicate the project effectively. Not everyone can be at every meeting, not everyone can read every memo, trusting the key facts and any issues are being communicated to the team is pivotal for growth.
We All Have Weaknesses
Like trusting things will be completed well, we have to trust in the fact everyone will be honest. Nobody's perfect and we all have our weaknesses. The team is as strong as all of the players, though. A key part of the communication in company culture is the entire team feeling they can play to their strengths and weaknesses and rely on one another.
Clear communication builds a solid foundation and platform for growth.
Ah, there we have it, how to keep your company culture intact as you expand. We know it's exhilarating and exhausting at the same time growing a company, but if you stay true to the values you founded the organisation on and keep company culture included in growth meetings, your workplace environment will flourish.
Time to get growing! If you need any help regarding growing or needing any advice for management and consulting, check out the WGroup, a IT management consulting firm, ready to help. Good luck!