Clever Apps to Help You Run Your Life & Business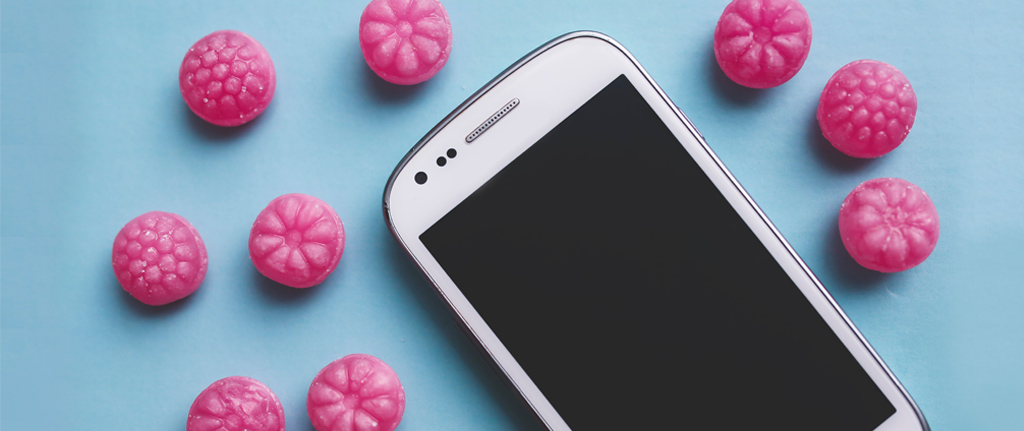 Life is hectic, but that's no shock to you. These clever apps can help you organise and distress in all areas of your life.
We've broken down our suggestion of 20 apps into categories – business, finance, wellness, books, food and miscellaneous. Unless otherwise stated, the apps are available in the US and the UK.
Let's start streamlining your life with technology!
Business Apps
Genius Scan App – £4.39
Turns your phone into a scanner by allowing you to scan an item and save it as a JPEG or a multi-page PDF.
Scanner App – $2.49/month – Available only in the US
iOS
Android: not available
Turns your phone or iPad into a scanner, you can even e-sign from the doc, share with other programs, and export scans.
urns your phone or iPad into a scanner, you can even e-sign from the doc, share with other programs, and export scans.
Boomerang Mail – Free
Boomerang Mail works with Gmail to allow you to schedule emails. It also allows you to set notifications for when you haven't gotten a response from an email – a nice follow-up reminder, as well as pushing emails back up to the top. Forty8Creates uses the scheduling tool a lot; our social media team schedules an email with the images for the Instagram sliders to go out the day of the posting.
You can also download the Boomerang extension for your browser and connect it with your Gmail account.
Wunderlist – Free
A simple platform to create and share to-do lists. You can set due dates/deadlines and reminders in your lists as well. As people who love our to-do lists, we've all about an app that organises them and allows us to categorise them.
Hangouts – Free
We know Slack is all the rage, and maybe your office utilises it. If not, we recommend Hangouts. Hangouts integrates with Gmail, allowing you to create chats through your email contacts and displays your chats next to your email inbox on a desktop. You can get the Hangouts app though to keep messages going no matter where you are. It's a pro and con, we know.
TED – Free
Download the app to listen to TED talks anywhere. Search by topic or mood to find one out of the over 3,000 videos to spark your interest. You can even download the TED talks to listen to later.
Finance Apps
Venmo – Free
Venmo is an easy way to transfer money to other people. It comes in super handy when on nights out or vacations, no more worries about splitting the bill, one person can pay and everyone can easily contribute their share.
Monzo Bank – Free (with in-app purchases) – Available only in the UK
iOS
Android: not available
Monzo Bank can be downloaded in the US but is for a UK bank account and current account – hence why we said only available in the UK.
Like Venmo, with Monzo can easily transfer money to other people's accounts. Use the account anywhere in the world – without being charged a transaction fee – and set monthly targets for your savings and spending with a summary of your spending available to view by category.
Mint – Free – Available only in the US
iOS
Android: not available
All your finances in one place. They bring together your accounts and credit score to give you an overall look at your finances.
The app will send you reminders to pay bills and makes it easy to budget across categories. Charts make it easy to keep track of spending too so you have an idea of where you may need to tighten the budget.
Moneybox – Free (with in-app purchases) – Available only in the UK
An easy way to invest, Moneybox allows you to round up your purchases to the nearest pound and invest the change in leading companies. You can also set up a weekly deposit or make a one-time deposit into the account. There is a subscription fee after the first three months.
ShopSavvy – Free – Available only in the US
"Never regret a purchase again." Shop Savvy tracks the sales of your favourite stores and lets you scan items to see if they're on sale at other stores. No more dealing with returns with having to deal with exchanges. The app includes a barcode and QR scanner so it's easy to find products.
Wellness Apps
Couch to 5K – £2.99
This app has been around for awhile but it's a great way to get yourself back into running. I'm notorious for starting to get back into running but not pacing myself properly. The couch to 5K sets a plan for you to be able to run a 5K, the app shows how long you should run and walk and slowly works you up.
Headspace – Free (with in-app purchases)
Meditation and mindfulness teachings. The basic course is free, which teachings you the fundamentals, and then there's an option for a monthly subscription to continue. There are mini sessions to have meditation throughout the day with SOS sessions to help with anxiety or panic.
Book Apps
Audible – Free (with in-app purchases)
According to Audible, listening is the new reading. And they may not be far off. Once you get it, you'll be surprised how much time you find to listen. Listen to audiobooks and podcasts as you work out, on the way into work, or as you clean the house – we went through a hardcore addiction phase.
Goodreads – Free (with in-app purchases)
Finding the next best book to read is difficult. Goodreads is an app full of suggestions; they personalise the recommendations on past reads and your list of favourite genres. It's a world of books. Join online book clubs, keep your list of want-to-reads, see your local library events and recommend books to friends.
Libby – Free
Connects you with your library and other libraries to get free audiobooks and ebooks. The app has a built-in e-book reader or allows you to send books to your Kindle. Download books to read offline or stream from the app. Libby also allows you to see your past reads through the Activity Tab.
Food Apps
Grubhub – Free – Available only in the US
The mecca of food ordering services in our opinion. Save your favourite orders and order ahead of time – up to four days if you're feeling like planning ahead. We usually use the app when we've failed to plan and are getting scary hungry but to each their own. The great part of it is you can pay with almost anything – cash, card or credit as well as Apple Pay or PayPal. Though sometimes there's a minimum order requirement, it's honestly never been a problem for us.
Uber Eats – Free
iOS
Android: not available
Uber Eats lets you search by cuisine, by dish or by a specific restaurant and shows you the local restaurants close to you. You can even sort by estimated delivery time. The total will include all applicable taxes and the booking fee for the order – unfortunately, getting food delivered does cost extra but sometimes it's just worth it. Uber Eats can integrate with your uber account or you can add a new credit card for payment. Once you order your food, the tracking of the delivery looks similar to an Uber destination tracking map.
Miscellaneous Apps
Flush – Free
iOS
Android: not available
Shows you toilets in the area and works without an internet connection. It even shows you when it requires a key or has a fee to use.
Google Photos – Free (with in-app purchases)
An easy, great way to backup your photos. It's super easy to sync, you can set it to run in the background continuously, so you'll never lose photos. Plus, it's super easy to search and the app creates collages and stylised photos for you that are pretty awesome.
We love looking through our friends' phones for new app suggestions and inspiration. We hope this has inspired you to use some apps to streamline your life! If you're looking for further inspiration, check out our recommendations for the best apps for Instagram to up your social media game.