Top 3 Trends to Come From lunch! 2019

This past week Forty8Creates attended the lunch! 2019 event at Excel London. For those that are unaware, lunch! is the go-to expo for the to-go food & drink industry. Mariana and I popped in to learn more about what's trending in the always evolving Food & Beverage sector. Naturally, we had some snacks along the way.
Here are the top three trends plus some of the most interesting brands/products featured in this year's lunch! Bonne appetite!

Food & Beverage – What's Trending?
Sustainable Packaging
As the world becomes more carbon-conscious, consumers expect to see more ethical products from corporations. In the limelight right now? Planet-friendly packaging. With single-use plastics getting the no-no from consumers, brands are scrambling to keep up. Luckily, there's a solution – plant-based packaging.
These compostable packages are an alternative to traditional single-use plastic that is highly damaging to the environment. Even the ink is made from vegetables! Does that mean we can eat it?….asking for a friend.
Some of our favourite brands supplying sustainable packaging include Enviroware, Raw Pac, Ecoffee Cup and Enterpack.

Plant-Based Food
It's official! Plant-based food is in! Our to-go snack favourites are getting the vegan treatment, with this year's lunch! being packed with stands that catered to our flourishing plant-based palettes.
Serving the vegetarian and vegan audience, alternative plant-based food is on the rise, just as is the growing number of vegetarian and vegans willing to purchase food and drinks on the go. Supply and demand baby!
The demand for plant-based food goes hand in hand with the demand for sustainable packaging. Many products are targeted at an audience that holds environmental advocacy & awareness close to their heart. And shouldn't we all? But it's not only our vegan friends that are encouraging us to eat this way, but big brands such as Eat Natural have also jumped on the vegan trend in an attempt to penetrate the mass market with making some of our favourite snacks plant-based. Popped oat anyone?
Some of the plant-based products at lunch! 2019 Included the brands Boundless with their activated nuts (which we already added to the office's favourite list of snacks), Deliciously Ella, Chewy Moon with their marshmallows, Pollen + Grace with their plant-based micro meals and Byou with their berries!
A firm morning pick me up is also getting the plant-based treatment – yes, caffeine has gone to the plants. These coffee substitutes are an alternative to the hot beverage we all know and love, what's more, they claim to be healthier for us than the humble leaf or bean, with many of them containing added vitamins.

Some of the caffeine brands at lunch! included Chilled mate, Tenzing Natural Energy and Virtue Energy Water. A firm favourite in natural caffeine came from Yerba Mate (mah-tay), a native South American plant that the locals used to sip on for "mental alertness". Unfortunately, I'm not ready to quit my coffee obsession yet…although the general upward trend points to an increased demand for these products so who knows!

Happy Gut Food & Drink
As the millennial generation establish themselves as the largest consumer demographic, it's evident the change in consumer behaviour that this generation brings to the table (no pun intended) when it comes to F&B purchase and consumption.
Amongst other things, the millennial consumer is now hyper-aware and critical of the food consumed on the daily. The average millennial consumer (when compared to other generations) thinks about how a food & drink product will affect the environment, which social causes the company support and also how the food product itself can best contribute to their wellness and health, all whilst fitting with their busy lifestyle.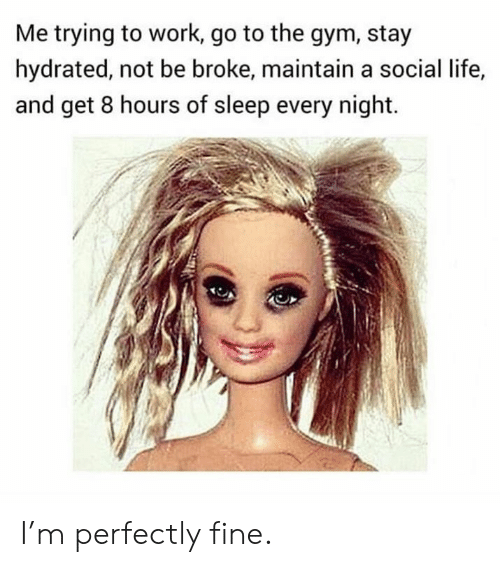 With that in mind, manufacturers and brands have responded in a huge way with health-focused food on the go, in particular, those that are fermented and promote good gut health. Below are some of the most common products that were featured at lunch! 2019:
Gut Health Foods – As the consumer recognises the relevant connection between gut health and wellbeing (your gut is your second brain), so brands have understood the need to keep up with the growing demand. This is a very exciting trend that Forty8Creates is excited to see develop further in the future.
Some of the brands that have decided to take on gut health food include Perkier and Eaten Alive whose products claim to have prebiotic ingredients that contribute to overall gut health.
Vitamin Infused Drinks – Vit-hit, Unrooted Fresh Energy, The Tumeric Co and Focus Water are some of the brands that have joined the vitamin boat by creating beverages that have all our vital daily vitamins in them. With names like "Immunity" from the Vita-hit range, these products aren't short of making tall claims about their health benefits. Importantly, the added sugar in these drinks were almost all exclusively plant-based. Sign me up!

Kombucha – Every aisle of lunch! 2019 was peppered with this fermented favourite. Whether you're a fan or not, this drink is clearly trending as the shift to wellness becomes a priority when purchasing to-go food & drink products. Some of the kombucha brands we loved at the exhibition included Kinoko Kombucha, Karma Kombucha and LA Brewery Kombucha.
Special mention to Karma Kombucha who managed to convince me to try their blend. Verdict? she didn't hate it! She might be a Kombucha K(c)onvert after all!
Our Plant Prediction for lunch! 2020.
CBD Oil
At its infancy right now, the CBD craze will hit the food and drink isles sooner than later. Lunch! 2019 had a couple of brands sporting CBD Oil as their superstar ingredient, but we expect to see a lot more next year as the product develops.
Forty8Creates is also excited to see which developments are going to appear next year when it comes to the use of cannabis plastic into everyday packaging. The plastic-derived plant has proven to be less abrasive on the planet and sustainable.

Did you attend? If so, leave us a comment letting us know which stand was your favourite and if you didn't leave us a comment telling us what you're most excited about within the Food & Drink industry.
We'll be here just casually drinking kombucha and eating protein bars now.

See ya next year, lunch!